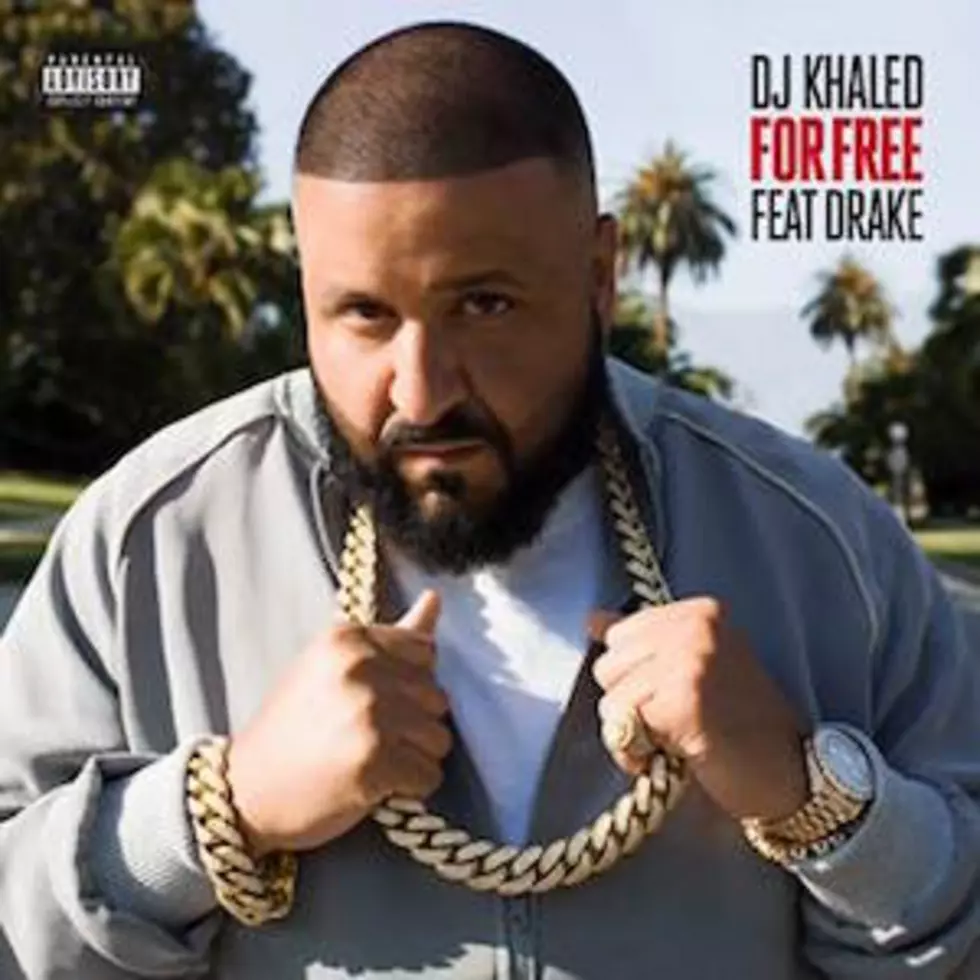 DJ Khaled Finally Releases His Drake-Assisted Single 'For Free'
Audiomack
Another one. After teasing us that he has a Drake verse for a new track, DJ Khaled finally delivers his summer anthem "For Free," which features the 6 God. The collaborative song is available exclusively on Apple Music.
Khaled officially premiered the song on Zane Lowe's Beats 1 show. During his interview, the Miami producer saluted the Toronto rhymer for coming through with his verse. "To work with Drake is always a special moment for me," he said (via Rap-Up). "And I'm very grateful for it."
On the song, Drake spits a flow similar to Too $hort on his hyphy anthem, "Blow the Whistle," rapping, "I go on and on / Can't understand how I lasted so long / I must have the superpowers / Last 223 thousand hours."
On the rest of the song, the Drizzy sings the praises of the lovely women who have shown him plenty of summer lovin'.
"I got girls that I shoulda made pay for it / Got girls that I should made wait for it / Got girls that'll cancel a flight back home / Stay another day for it / You got attitude on na na."
DJ Khaled is currently working on his upcoming project, Major Key. The collection will reportedly feature collaborations from Kanye West, Lil Wayne, Big Sean, Bryson Tiller and Rick Ross. which will feature collaborations with Lil Wayne, Big Sean, Rick Ross, Kanye West, Bryson Tiller, and the highly anticipated song with Jay Z and Future called "I Got the Keys."
Check out the DJ Khaled track below...for free.
Listen to DJ Khaled's Song "For Free" Featuring Drake
10 Most Anticipated Albums of 2016