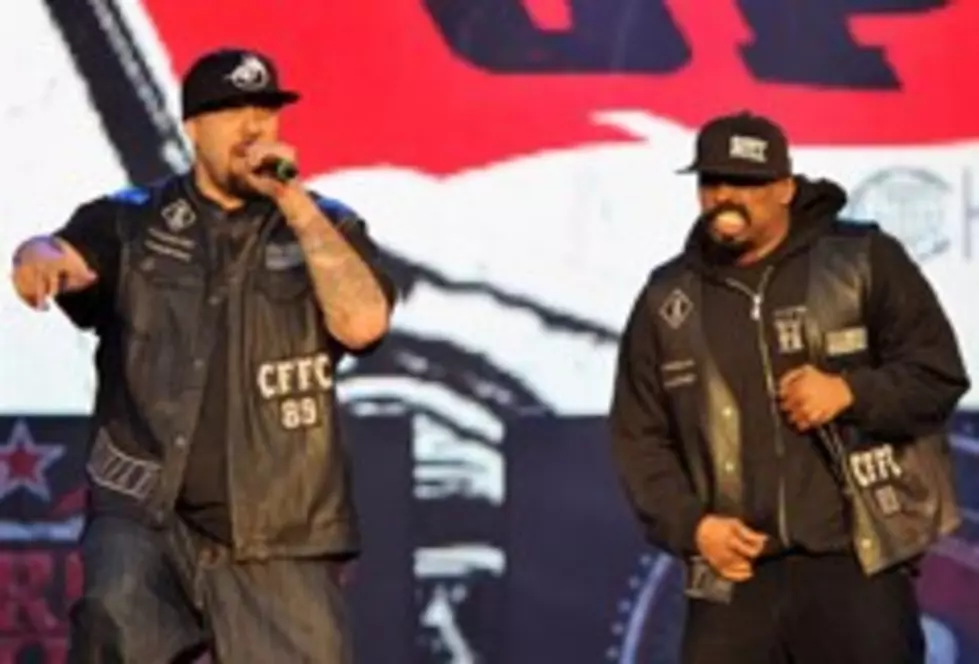 Cypress Hill Show Canceled Due to Fake Booking
Carlos Alvarez, Getty Images
A Wisconsin hip-hop show featuring Cypress Hill, Naughty by Nature and Warren G has been called off, after it was revealed that the concert's organizers had been conned by a fraudulent booking agent.
Although fans had reportedly shelled out as much as $100 to attend the 2011 Monsters of Hip Hop Show -- scheduled to take place in La Crosse, Wis., on August 20 -- the concert has officially been canceled, and will not be rescheduled.
According to the La Crosse Tribune, the show's promoters, A.J. Peterson and Michael Foster, claim that they were swindled by a third-party booking agent, who promised to secure the acts, however they grew suspicious when they discovered that Cypress Hill was playing Rock the Bells festival in Los Angeles on the day in question. Further investigation -- a Google search would likely have prevented the debacle -- revealed that Naughty by Nature are scheduled to be on tour in Japan and Warren G will be performing in Europe.
"Cypress Hill is not playing a show in La Crosse, WI on August 20," states the group's website. "Dates that are not announced or listed on CypressHill.com are NOT confirmed by us. Please be aware of fake postings."
Following the La Crosse Tribune's story on the ill-planned booking, the promoters of the event posted a Facebook update, blaming the website for the concert's ultimate demise.
"We regret to inform that due to the fact of a recent article published by the La Crosse Tribune, that it has been agreed upon by talent management and promoters that any effort to reschedule the event Hip Hop Fest 2011 would fall short of expectations," the concert's Facebook page awkwardly states. "Efforts were in fact being made to have the event rescheduled to September 17th 2011 and to be held at the La Crosse Center but do to the nature of the article and the association of scam that efforts to promote a show with this connotation attached to it would not be successful."
Ticket holders will be refunded in full.


Watch Cypress Hill's 'It Ain't Nothin''
if(typeof AOLVP_cfg==='undefined')AOLVP_cfg=[];AOLVP_cfg.push({id:'AOLVP_747966945001','codever':0.1,'autoload':false,'autoplay':false,'displaymnads':true,'playerid':'89761511001','videoid':'747966945001','width':476,'height':357,'playertype':'inline','stillurl':'dynamic','videolink':'#','videotitle':'dynamic','videodesc':''});