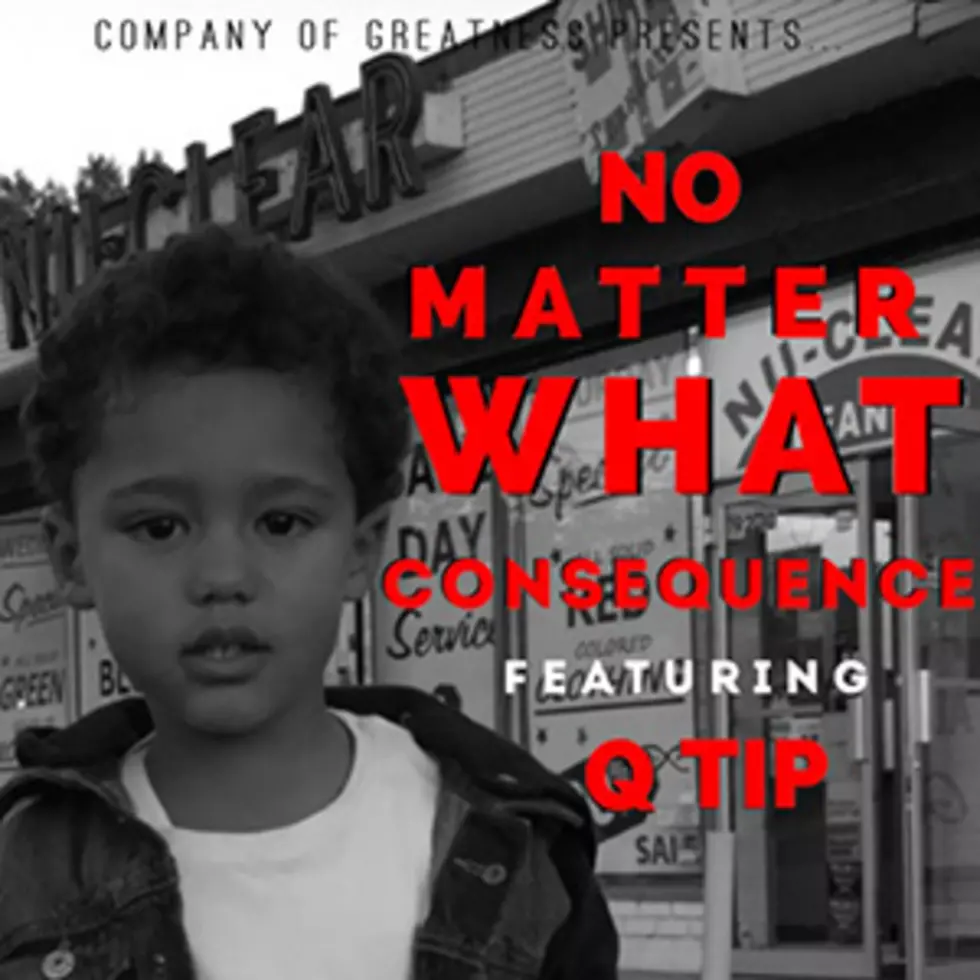 Consequence and Q-Tip Team Up for 'No Matter What'
Band Camp Records
Consequence is keeping it in the family as he enlisted his cousin and fellow rapper Q-Tip on his latest single, "No Matter What."
The two rhymers reminisce about the days when they were young but not necessarily carefree -- using stories of their friends who got locked up or ended up dead as their testimonies.
The A Tribe Called Quest member kicks the song off with the hook. "Remember when we lived like we had nothing to lose / We used to see your man up on the 6 o'clock news," he raps.
Cons takes over with some rhymes over a head nodding beat produced by himself and Mike Cash."The OGs gave you the game / And then you had to take it / Turn it into a name / Turn it into a chain / Turn it into some fame / Til somebody turn you in / Cause the hood never change," he spits.
The Queens rhymer also gets political as he talks about presidential hopeful, Ben Carson. He also seemingly name-drops two fellow rappers: Large Professor and Immortal Technique.
"So we won't bend for Ben Carson / Or any Uncle Ben who ain't never been incarcerated / I shoulda been concentratin', on my homework and textbooks / But once Large Pro showed Cons how that Tec looked / I realized that home don't work without a checkbook," he rhymes.
"No Matter What" is scheduled to be featured on Cons' forthcoming EP, A Good Comeback Story, which dropped on Friday (Jan. 15). If you love the song, you can stream Cons' entire album on Spotify.com.
Listen to Consequence's "No Matter What" featuring Q-Tip
10 Most Anticipated Albums of 2016