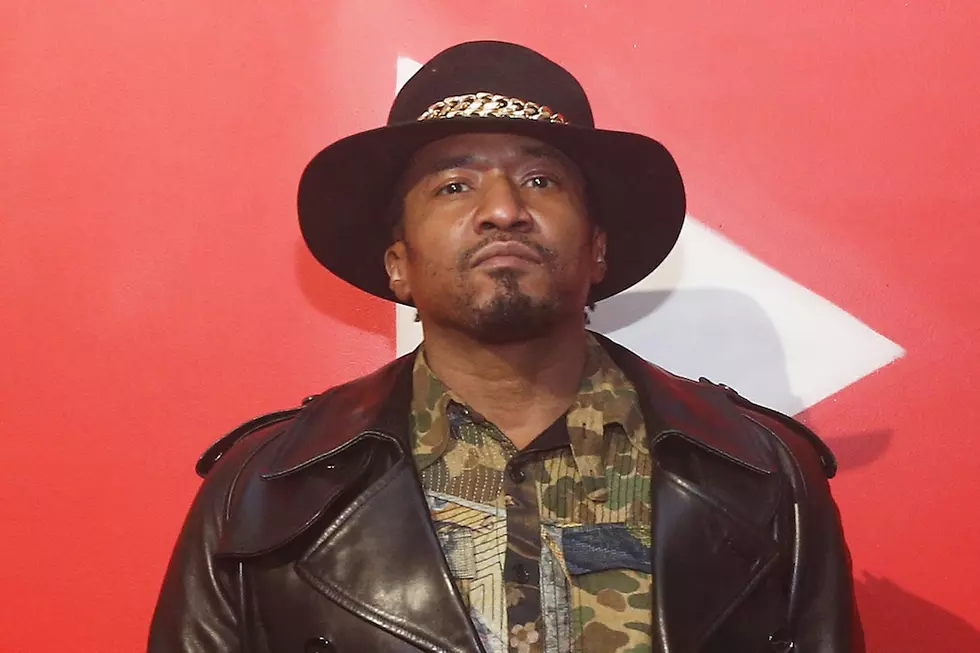 Q-Tip Joins NYU Clive Davis Institute to Co-Teach Course on Jazz and Hip-Hop
Brian Ach, Getty Images
As a founding member of A Tribe Called Quest, Q-Tip has been merging jazz and hip-hop throughout his musical career. Now he's going to teach a course on it for New York University.
The Native Tongue alum has joined the NYU Clive Davis Institute Faculty to co-teach a course on the connections between jazz and hip-hop. Q-Tip, along with Grammy-winning journalist and author Ashley Kahn, will examine the two genres' historical and cultural relationship with each other at NYU's Clive Davis Institute of Recorded Music in the Tisch School of the Arts.
"I couldn't be more excited to share with the students what I know and I look forward to them also teaching me. Teaching is an exchange of sharing and receiving for all involved," said Q-Tip in a statement via NYU's website.
According to NYU, each class session is divided into two: students will complete focused readings and undertake listening and viewing assignments to investigate the social, cultural, musical, and business aspects of the relationships between jazz and hip-hop. The second half of each class focuses on musicianship, performance, composition, and production with students completing in-class and out-of-class assignments under Q-Tip's mentorship, investigating compositional and studio choices at the nexus of hip hop and jazz, and working collaboratively to create, refine, and produce their own original musical works.
The class will begin Sept. 5, 2018, and will take place on Wednesdays through the fall semester. For more information on this class, head over to tisch.nyu.edu.
Listen to A Tribe Called Quest's Song "The Space Program"
50 Greatest East Coast Hip-Hop Albums of the 1990s