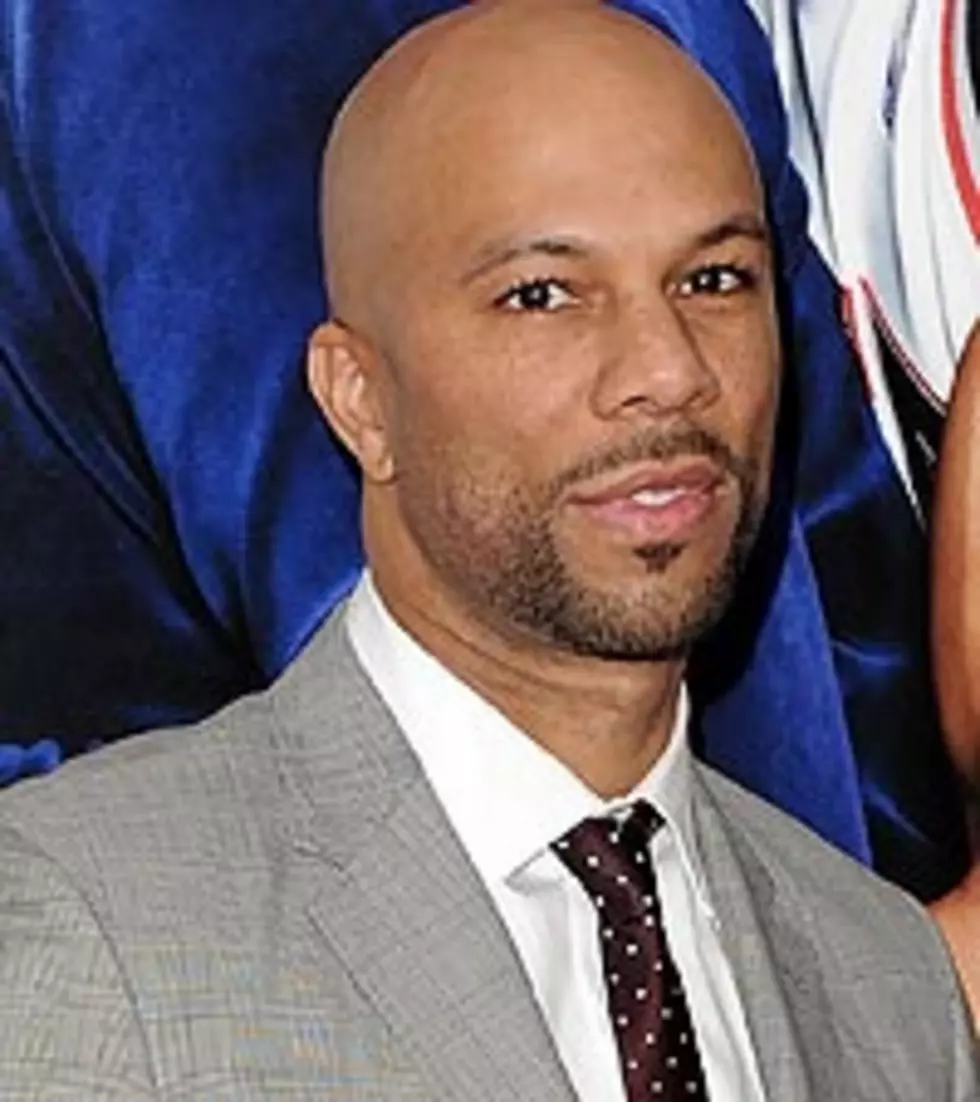 Common, Dorrough and Kevin Liles Rally for Education
Stephen Lovekin, Getty Images
As the high school dropout rate continues to grow, rappers Common, Dorrough and music executive Kevin Liles are rallying with other members of the entertainment industry to support the Get Schooled National Challenge and Tour.
Traveling to different schools around the country, the organization's goal is to engage and empower young people to help improve the high school graduation rate, as well as improve college readiness and completion rates. Co-founded by Viacom and the Bill & Melinda Gates Foundation, this year's tour called on a slue of celebrity ambassadors to surprise students at high schools in nine cities around the country. Youth Summits were held in New York City, Chicago, Dallas and Los Angeles to engage students in a variety of activities with the Get Schooled curriculum.
"In many ways sometimes kids are not encouraged to [stay in school] they don"t always see the best examples of how that's going to get them to what their destination is," said Common, who headlined a Get Schooled event at Justin F. Kimball High School with Dorrough in Dallas on Friday (Oct. 15). "A lot of things are being taught to [young people] in society about the quick result, the quick fix, so education seems like a more difficult route. But the more we get an opportunity to tell them that this is the route that will be fulfilling for [them], and in the long run be the best route that you can take for success in your life for fulfilling your dreams and goals, the better it is."
"It's hard for kids to see hip-hop artists making money, they see different people making money and they feel like it's quick," Common continues. "Nobody gets there quick, and if they did, it's a quick way to leave to. My mother was a teacher and she later became a principal, [so] education has been the foundation for me as far as creating. I even went back to school to try to learn more about music when I was working on my third record. I constantly want to learn and educate myself so education has played a big roll in my progress as a musician."

Dallas native Dorrough, who recently released his sophomore album 'Get Big,' revealed that attending Houston's Prairie View A&M University was the launching pad for his musical career. "Education was everything," he said. "I majored in business marketing. The marketing tools that I learned, is what I used to market myself as an artist. I basically made myself, and my name a business. With that being said, education plays [a part] in almost everything that I'm doing right now. I blew up in the college market and really made stuff happen because I went to school."

For Liles, who went from unpaid intern to music executive and once served as the executive Vice President of Warner Music Group, education takes top billing in both his personal and professional priorities. A native of Baltimore, the 42-year-old came from a poverty stricken environment, but went to finish college and encourages young people, including his own two children, to seek higher education. "We haven't expressed education enough. The education system has to change. Whether its charter, private, [or] public [schools]. I come from public school but my kids are going to private schools. We should be able to engage in all forms of education to tailor what the individual student's needs are. I'm a big supporter of all kinds of education, our country every now and then has to reinvent itself and the education system needs to be overhauled."
One of the factors Liles feels hinders young people's ability to go to college is their financial status. According to CNN, the average tuition for a public college stands at $7,020, while the average annual cost of attendance at a four-year private college is $26,273. For students coming from low-income families, attending college is a dream they feel they cannot afford. "Most of it has to do with economics," Liles added. "I'm a guy who felt that education was important but at the same time experience was important. I don't want to be a career student, inside the four walls of a university, I want to be a career student in everyday life. So no matter where the knowledge comes from you have to get it. There's scholarships out there that go unused because parents have not educated themselves enough to make sure that their kids deem it to be important. Because they're working everyday, I don't fault them. They're out there trying to pay mortgage and rent. I don't fault them, but we gotta get back to education [being] important."
It is estimated that every 26 seconds a student drops out of a U.S. high school. A third of all students never finish high school, while many low income students start but never complete college. According to the College Board, the U.S. has fallen from first to twelfth place in the number of adults ages 25 to 34 who have obtained post-secondary credentials. Despite the alarming education statistic, Liles believes that the hip-hop generation can encourage change by using their influence to promote education. "We're 'Generation E," he continued. "We're educated, we're entrepreneurs, we're empowered, we're all these things. If we do make this not just part of our life but a way of life, that next kid is going to be amazing. It's not just 'I got to have a high school diploma or I got to have a college degree,' now it's 'I got to get educated because if I'm not going to be I'm not going to be able to own my own business.' It's got to become a way of life for us."
For more information on the Get Schooled National Challenge and Tour visit GetSchooled.com.