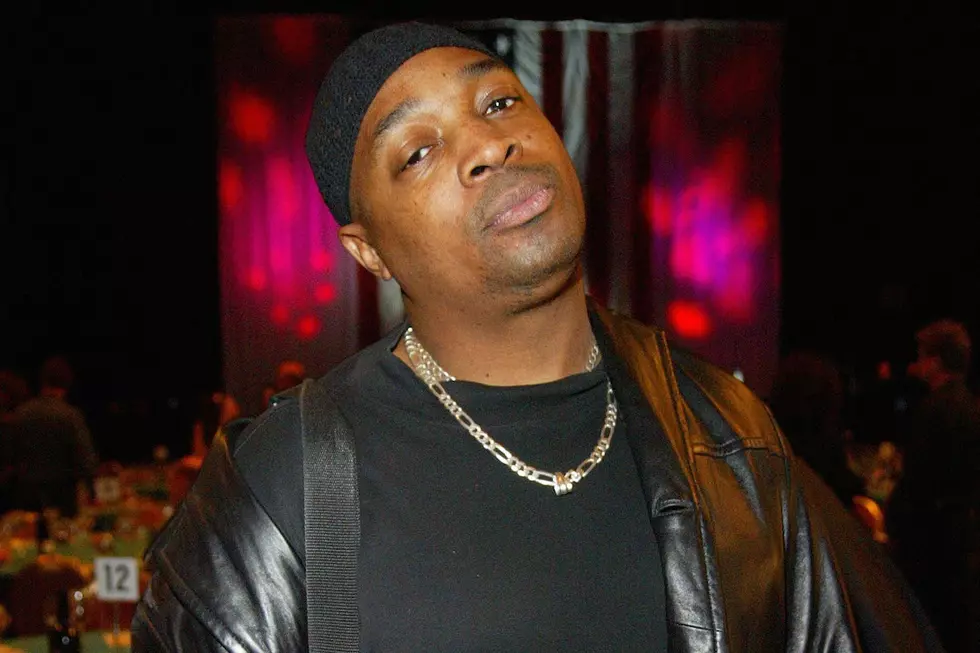 Chuck D Says There's 'Something Wrong' With JAY-Z and Diddy Playfully Arguing About Who's Richer
Matthew Peyton, Gett Images
"I knew it was going to happen but to see it happen was definitely prideful," the hip-hop vet says.
However, the most interesting part of the interview came when Chuck discussed the wealth distribution in hip-hop. Specifically, he referenced JAY-Z and Diddy's conversation about who would land at the top of Forbes' 2018 list of hip-hop's wealthiest artists, a playful argument they engaged in on Twitter. While he's happy they've amassed wealth, Chuck argues that kind of convo doesn't do anything for hip-hop as a whole.
"As a structured organization, I wish the money was distributed to more people better," he told DX. "To see JAY-Z and Puffy have a playful argument about who's going to be the top of Forbes, I look at my peer group and they're just trying to get by. Look at a guy like Masta Ace who's just trying to continue his art and feed his family, I just wish the distribution is a little less painful."
When the most recent Forbes list was revealed, JAY-Z sat at the top with a net worth of $900 million. Diddy's fortune was listed at $825 million. However, Chuck says it's the "lack of administration" that has led to such uneven wealth distribution.
"I was talking to [DJ] Premier, I said, 'I do so much of this and it's not based on money.' Yeah, I go out with Prophets Of Rage and our job is do our thing but everything else I do is painfully for free," Chuck says. "JAY-Z and Puffy arguing about who has the most money — something's wrong with that. How many jobs have you created? Who are you paying and what are you doing for it? It all came out from the sacrifices we made for you."
To be fair, both JAY-Z and Diddy have made it a point to talk about the importance of black-owned businesses and black economic empowerment, both in music (see: 4:44) and in public. Diddy is currently working on an app that will help people in any city or neighborhood locate black-owned businesses, although the app is still in the developmental stages. But Chuck seems to be pointing to the fact that many pioneering hip-hop artists have yet to find viable ways to continue to earn income, which is appalling given their contributions to the genre. It's an issue that's long been discussed in hip-hop.
You can check out Chuck D's full interview over at DX.
The 25 Greatest Rap Albums of 1991