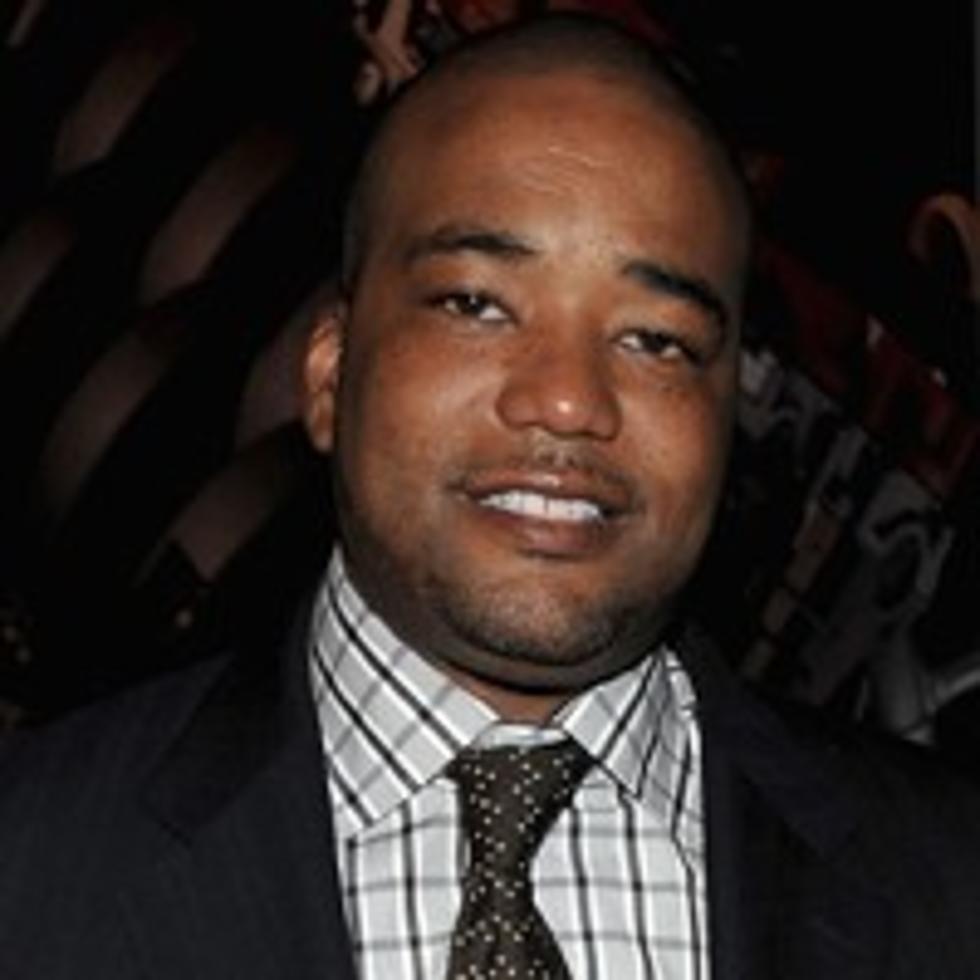 Chris Lighty's Death an Apparent Suicide, According to Police
Getty Images
Chris Lighty, 44, was discovered at his home in the Bronx with a gunshot wound to the head, and was pronounced dead at the scene, police said.
No note was recovered, but a .9-mm handgun was found at the scene and there was no sign of forced entry, said Paul Browne, chief spokesman for the New York Police Department.
The medical examiner's office will determine a cause of death, but authorities say the shooting appears to be self-inflicted.
Lighty was behind some of rap's leading figures, helping them not only attain hit records but also lucrative careers outside of music. He had been a part of the scene for decades, working with pioneers like LL Cool J before starting his own management company, Violator. But Lighty had been having recent financial and personal troubles.
Twitter was abuzz with condolences on his death just hours after the body was found at about 11:30 a.m.
"R.I.P. Chris Lighty," Fat Joe posted on his account. "The man that saved my life!"
"Today, we lost a hip-hop hero and one of its greatest architects," wrote Russell Simmons.
50 Cent said in a statement issued through his publicist that he was deeply saddened by the loss:
"Chris has been an important part of my business and personal growth for a decade. He was a good friend and advisor who helped me develop as an artist and businessman. My prayers are with his family. He will be greatly missed."
Lighty was raised by his mother in the Bronx, one of six children. He ran with a group called The Violators, the inspiration for the name of his management company, according to the company website. He was a player in the hip-hop game since he was a kid DJ. He rose through the ranks at Rush Management (Simmons' first company) before eventually founding Violator Management in the late 1990s. (Mona Scott and James Cruz are partners).
His roster ranged from Academy Award-winners Three 6 Mafia to maverick Missy Elliott to up-and-comer Papoose and perpetual star Carey. He made it his mission not so much to make musical superstars, but rather multifaceted entertainers who could be marketed in an array of ways: a sneaker deal here, a soft drink partnership there, a movie role down the road.
In a 2007 interview with The Associated Press, Lighty talked about creating opportunities for his stars - a Chapstick deal for LL Cool J, known for licking his lips, a vitamin supplement deal for 50 Cent.
"As music sales go down because kids are stealing it off the Internet and trading it and iPod sales continue to rise, you can't rely on just the income that you would make off of being an artist," he said at the time.
Lighty is survived by his two children. He and his wife, Veronica, had been in the process of divorcing. The case was still listed as active, but electronic records show an agreement to end it was filed in June.
He was also having financial trouble. City National Bank sued Lighty, whose given name is Darrell, in April, saying he had overdrawn his account by $53,584 and then refused to pay the balance. The case was still pending.
And New York state said in a March 2011 legal filing that Lighty owed $278,710 in unpaid state taxes. A state website lists the lien as still being unpaid. And New York City records show that the IRS put a $55,640 lien on Lighty and one of his companies in July.
His tax problems were much steeper a year ago, but he cleared away millions of dollars in earlier IRS liens last October, after selling his Manhattan apartment for $5.6 million.
Copyright 2012 The Associated Press. The information contained in the AP news report may not be published, broadcast, rewritten or otherwise distributed without the prior written authority of The Associated Press. Active hyperlinks have been inserted by AOL.
See Stars Who've Passed Away in 2012

%VIRTUAL-MultiGallery-164554|163137|160769%