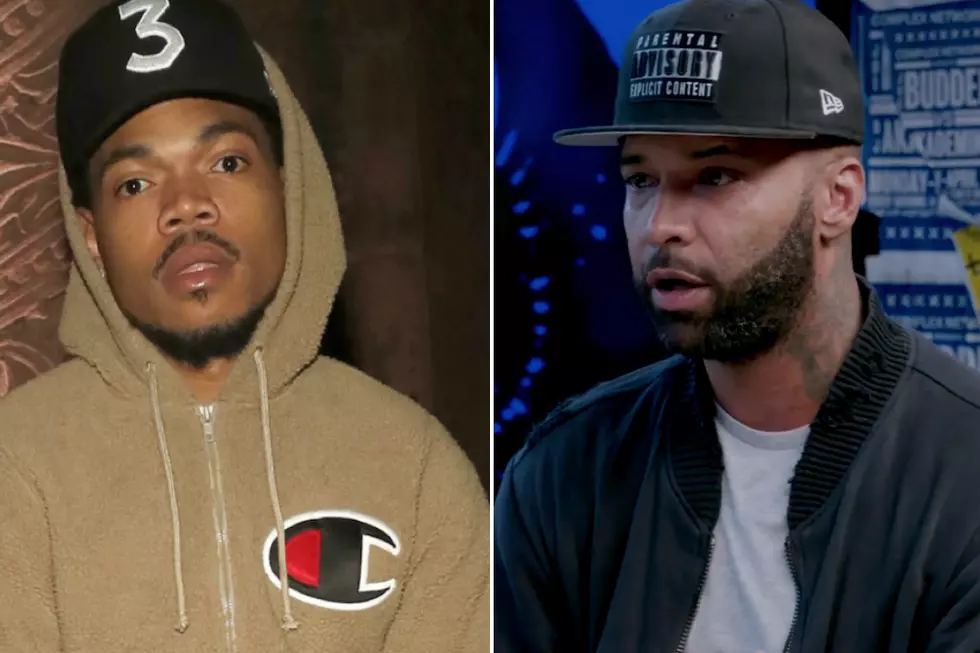 Chance The Rapper Throws a Lyrical Jab at Joe Budden [VIDEO]
Tyler Kaufman, Getty Images / YouTube
It looks like Chance the Rapper is not done beefing with Joe Budden. At recent show, Chano threw a lyrical jab at the New Jersey rapper.
In the video above (courtesy of DJ Akademiks), Chance altered his lyrics to take a shot at Budden. "Everybody is my cousin...I might fire Joe Budden," he raps, as the crowd roars knowing that was a diss to the "Pump It Up" rapper.
"What the fuck is Chance doing?" Budden chides. "What is this style of music? Is this polk music? What the fuck are these two niggas doing? I want a G Herbo feature. This is too positive. It's too positive, sorry."
Chano hit back at Budden and said that he was dissing him to hype up his daytime talk show. Budden replied back stating that he was only offering an "objective opinion" about the song and doesn't have an issue with Chance.
We have no idea where this beef is headed, but Budden will probably respond on his show, Everyday Struggle.