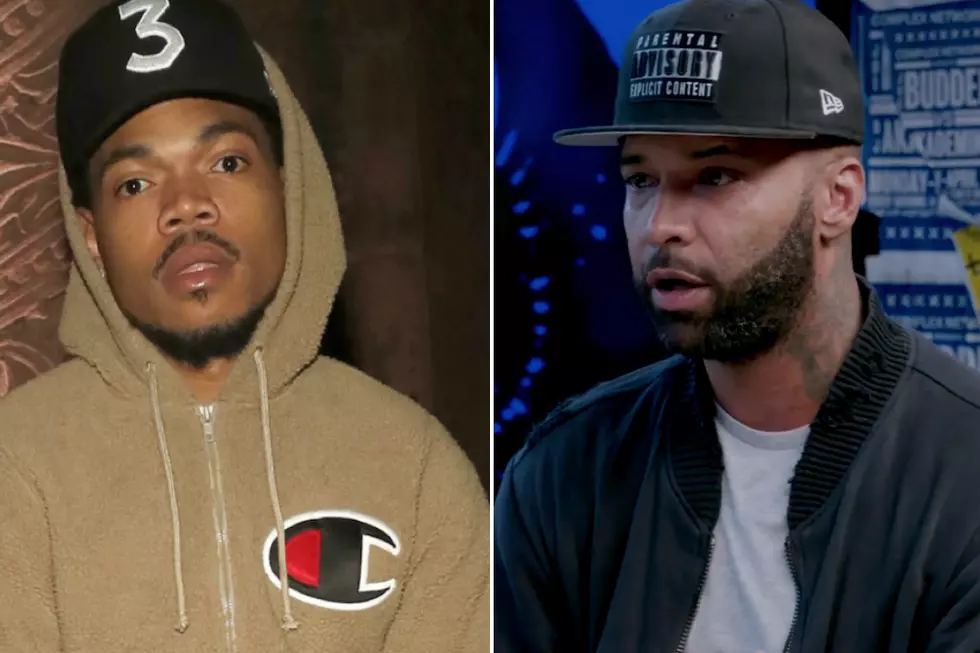 Joe Budden Addresses Chance The Rapper's Diss: 'It Was Only an Objective Opinion' [VIDEO]
Tyler Kaufman, Getty Images / YouTube
A couple of weeks ago, Joe Budden poked fun at Chance the Rapper's performance on The Late Show With Stephen Colbert. During an episode of Complex's talk show, Everyday Struggle, Budden made fun of Chance's voice during his rendition of the Daniel Caesar-assisted song, "First World Problems."
"What the f--- is Chance doing?" Budden chides. "What is this style of music? Is this polk music? What the f--- are these two n----s doing? I want a G Herbo feature. This is too positive. It's too positive, sorry."
Recently, Chano hit back at Budden for making fun of him during his interview with Chicago reporter Robyn Neal. The Grammy-winning rapper brushed off Budden's remarks and attributed it to him trying to bring more eyes to his daytime talk show.
"Whatever decisions I made, they're made and I also f--- with Joe Budden, I know he has to do his thing," he said. "He has a talk show now but before he was an artist and he got to do whatever he wanted. Now he has to go to his job and clock in and clock out and provide his insight. N----s gotta do what they gotta do."
On Thursday's episode (Oct. 12) of Everyday Struggle, Budden addressed Chance's "passive-aggressive digs" at him in the interview. The Slaughterhouse rapper insisted that he has no problem with him and he was only offering an "objective opinion" about the song.
Budden's tiff with Chance -- if you want to call it that -- comes after Zoey Dollaz dissed Budden during his BET Hip Hop Awards Cypher on Tuesday night (Oct. 10). Budden allegedly responded to Dollaz with a now since-deleted tweet writing, "U Trash."
Watch Joe Budden's response to Chance above and his initial roasting of the Chicago MC below. In addition, peep Chance's response to Budden at the 10:15 mark of the second video.
Watch Joe Budden Make Fun of Chance the Rapper's Song on Everyday Struggle
Watch Chance The Rapper's Interview With Robyn Neal