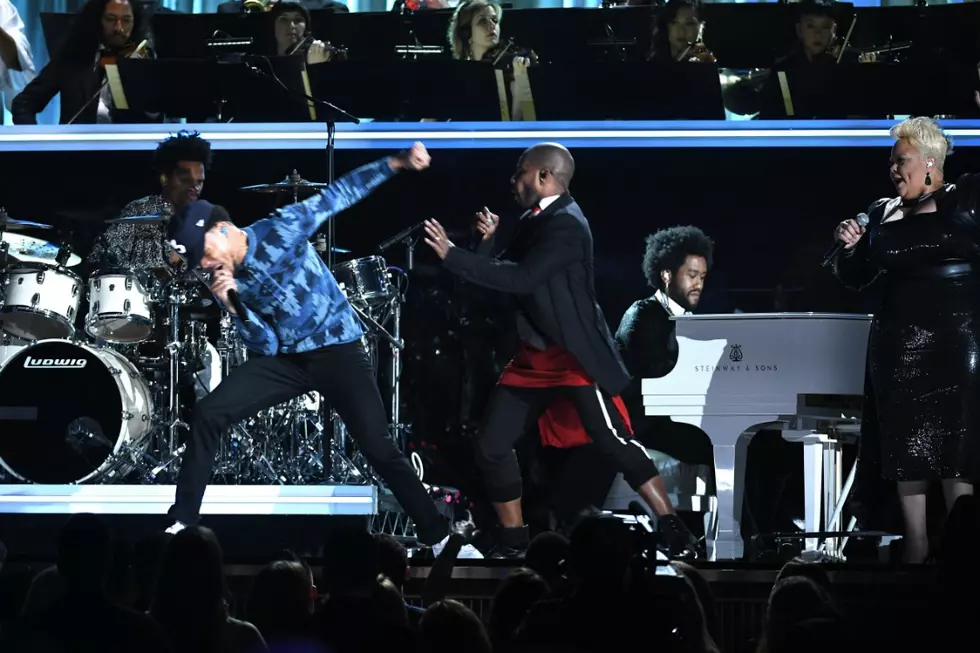 Chance the Rapper Takes the Crowd To Church During 2017 Grammys Performance [WATCH]
Getty Images, Kevork Djansezian
Chance the Rapper just wrapped up what is probably the best year of his life so far as he took the stage for the 59th Annual Grammy Awards in Los Angeles. While the Chicago MC has already won two major megaphone trophies for Best Rap Album and Best New Artist, he topped off the incredible evening of his nominations with a spectacular performance.
Chance graced the stage to perform a medley of fan favorite tracks off of his award-winning mixtape, Coloring Book, kicking things off with "How Great," where he dives deep into his come up as a kid from Chicago, issues within society, and his hopes for the future, before transitioning into his smash hit, "No Problem." The rapper was then backed by a gospel choir dressed in white robes, where Tamela Mann sang some powerful vocals for the audience. Being that he has a strong presence on the project, Kirk Franklin also made a cameo. Franklin also won Best Gospel Album Grammy earlier in the evening for his Losing My Religion album.
Ending the performance with a musical bang, the crowd made sure to give Chance a standing ovation. There's no doubt that the 23-year-old rapper is at the top of his game, and we can't wait to see what's up next for him from here. Watch Chance's performance above.