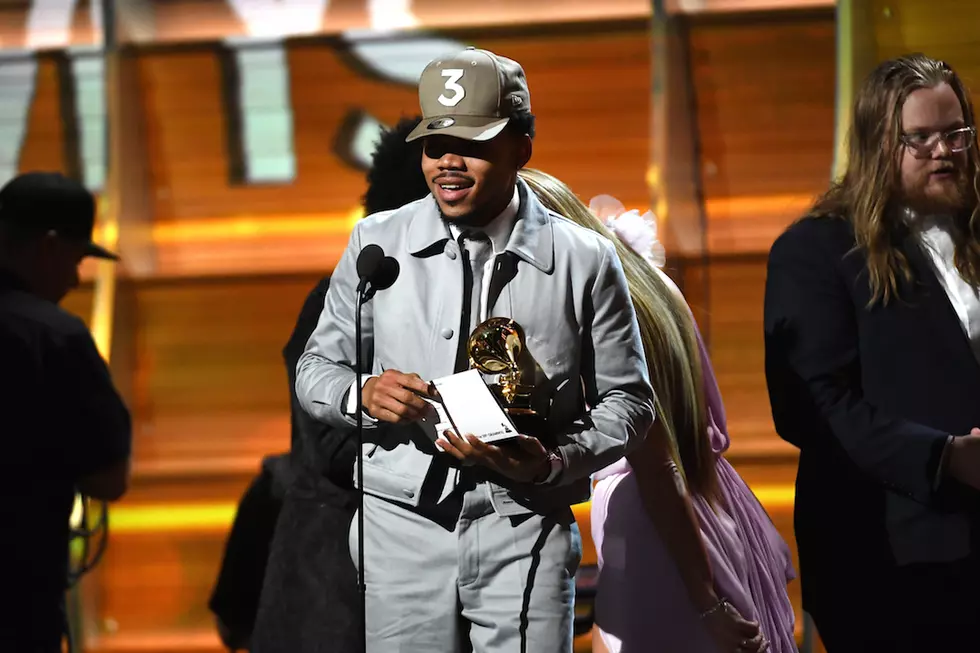 Chance the Rapper Wins Best New Artist at the 2017 Grammy Awards
Kevork Djansezian, Getty Images
Chance the Rapper took home Best New Artist at the 2017 Grammy Awards--capping his stellar year. The 23-year-old landed seven Grammy nominations, on the strength of the 2016 release of Coloring Book. It's been an amazing run for the Chicago native.
"I just want to say thank you to my team for being here," the rapper said after winning Best Rap Performance earlier in the evening. "This is crazy. Thank God for this. Damn, I'm shaking, this is crazy. Thank you everybody for supporting me... I love my family, I love God and I love music. Thank you guys."
While accepting Best New Artist, Chance was adamant about acknowledging the fact that he didn't get here alone.
"I know people think independence means you do it for yourself. Independence means freedom," he said.
"Glory be to God. I claim the victory in the name of the Lord," Chance declared as the music was queued to let him know that his time was up.
And so many watching were quick to congratulate the rapper. Check out some of the reactions.
Grammys 2017: The Hottest Looks From the Red Carpet [PHOTOS]