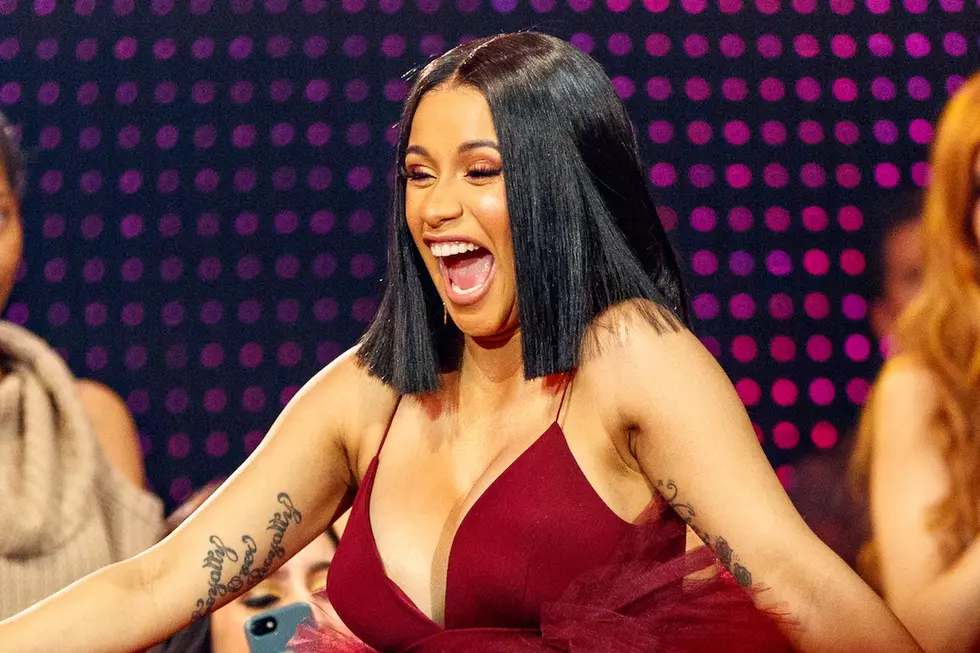 Cardi B's 'Bartier Cardi' Video Is Almost Here! Peep the Photo
Christopher Polk, Getty Images
We are about a week away before Cardi B drops her debut album, Invasion of Privacy. To kick start her promo run, the Bronx princess will finally release a new video for her hit single, "Bartier Cardi."
Over the weekend, Cardi shared a still photo from the visual on her Instagram page. As Billboard points out, it appears that Cardi is channeling Madonna's "Material Girl" video with her red dress and diamond accessories. In the caption, she writes, "Ok sooo BARTIER CARDI music video will drop on VH1 this Monday! Stay [tuned]."
In a cute IG video, Cardi B is wearing a a bathrobe and when she raises her arms, fiery wings pop out. As her single, "Cartier Bardi" plays in the background, the rap sensation is throwing her power back at us.
This "Bartier Cardi" video got me feeling like [fire emoji]. Drops this Monday on VH1!! I play too much," she writes in the caption.
Last week, the 25-year-old rapper released a new single called "Be Careful," which many fans have suggested that this is a cautionary warning to her allegedly unfaithful fiancé Offset.
So far, the single seems to be drawing mixed reactions from fans. Some folks were happy to hear Cardi being vulnerable and honest, while still others think the warning is a little late, since she is rumored to be pregnant and due sometime this summer (although there's still no official confirmation of her pregnancy yet).
Cardi B's album, Invasion of Privacy, is due out on April 6.