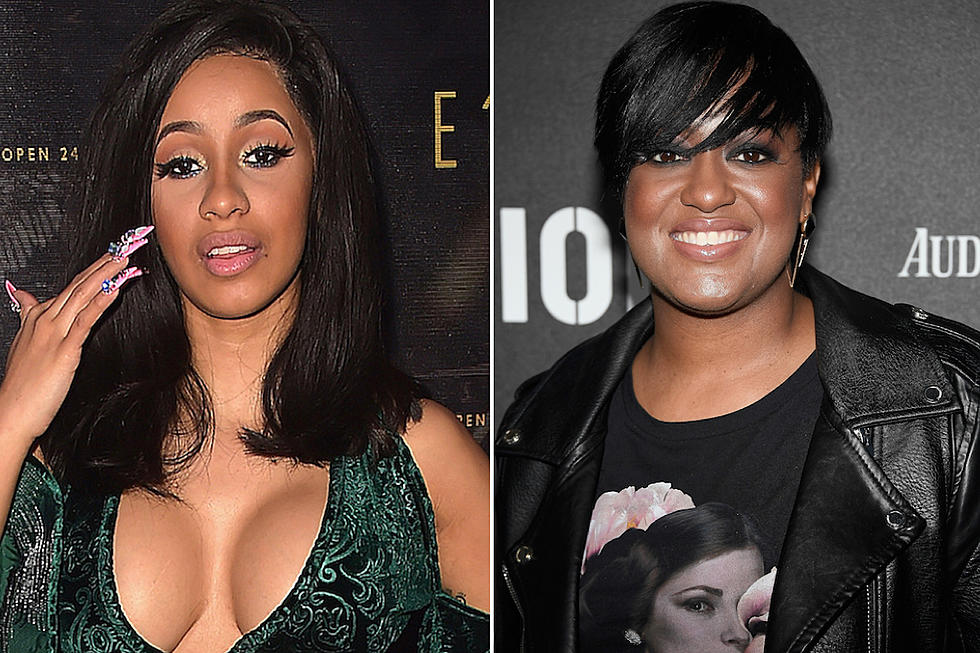 Cardi B Is a Fan of Rapsody's Music: 'It Hit the Bardi in Me!!'
Gustavo Caballero / Frazer Harrison, Getty Images
Cardi B wasn't the only female rapper to snag some Grammy nominations last week. Rapsody garnered two nods: Best Rap album, for for her empowering project, Lalia's Wisdom, and Best Rap Song "Sassy." Over the weekend, fellow Grammy nominee Cardi B just discovered the Jamla artist's music and raved about her on Twitter.
"My road manager put me on to some Rapsody last night and I really really like it!!!! It hit the Bardi in me!!" she tweeted.
Rapsody caught wind of the tweet and quickly responded back, "Mad love, sis! I appreciate you and celebrate you! Love your glow!"
Now let's hope that a future collaboration is in the works for these two artist. Hey, it could happened.
The Atlantic Records artist is set to drop a new single on Dec. 15. According to reports, the new song is called "Cartier Cardi."
Check out Cardi B and Rapsody's lovefest below.