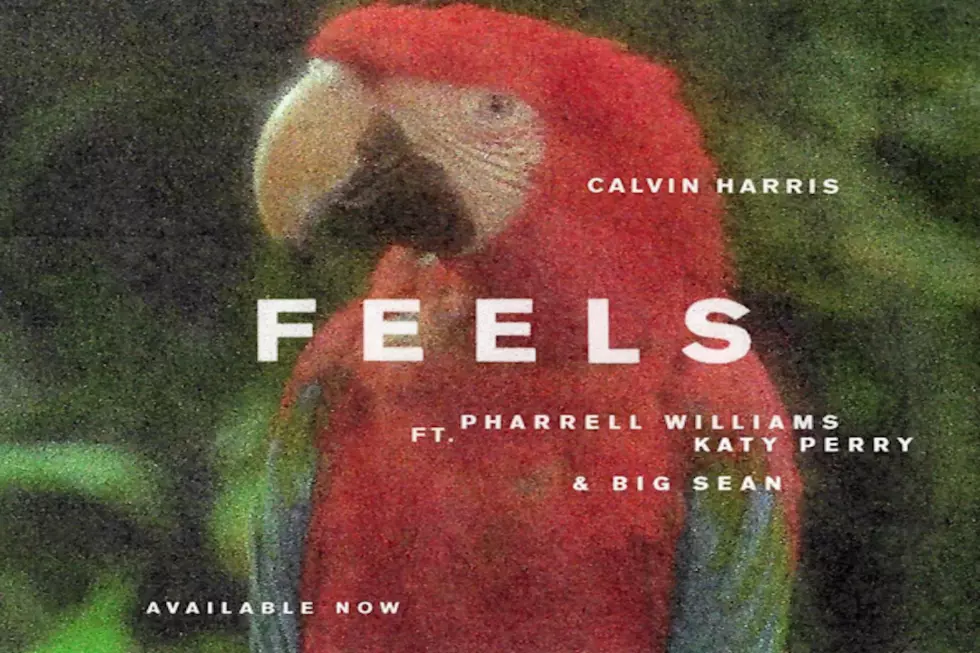 Calvin Harris Teams Up With Pharrell, Big Sean and Katy Perry on 'Feels' [LISTEN]
Sony
Calvin Harris is pumping out star-studded tracks in support of his upcoming album, Funk Wave Bounces Vol. 1. The latest song from the Scottish DJ is the Pharrell, Big Sean and Katy Perry-assisted track, Feels.
"Now nothing ever last forever, no / One minute you're here and the next you're gone / So I respect you, wanna take it slow," sings Pharrell over Harris' funky production. "Don't be afraid to catch feels / Ride drop top and chase thrills," Perry sings on the song's hook.
Feels is Harris' second collaboration with Pharrell on the album. The two previously collaborated on the record's other single, "Heatstroke." Calvin Harris' Funk Wave Bounces Vol. 1 will be in stores on June 30.
Worst to Best: Every 2Pac Album Ranked