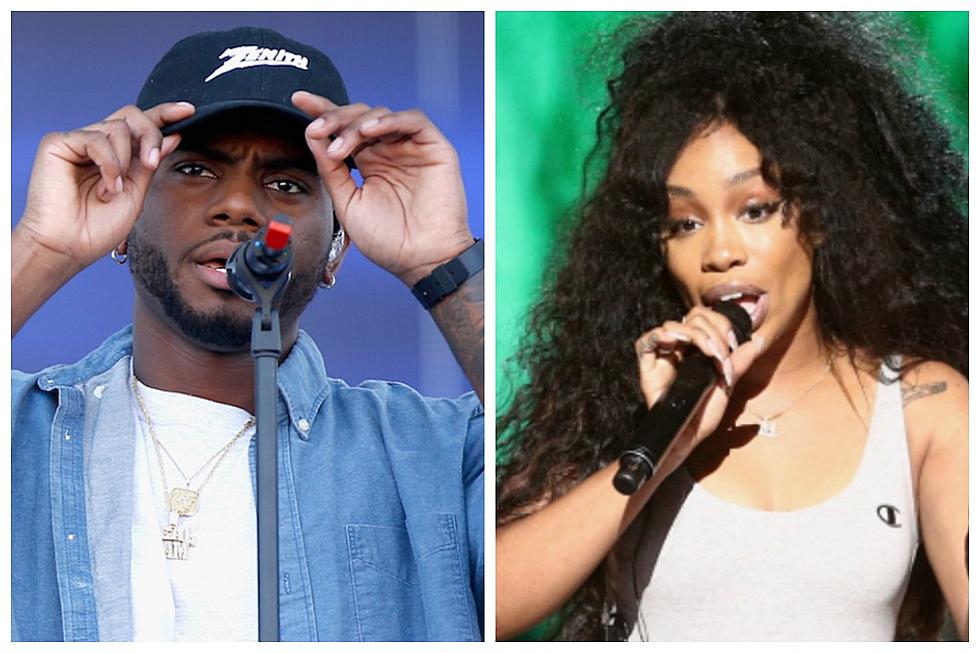 Bryson Tiller Announces European Tour With SZA
Isaac Brekken/Frederick M. Brown, Getty Images
Bryson Tiller and SZA fans have cause to rejoice—well, those who live across the pond, anyway. Tiller has announced that SZA will join him for the European leg of his Set It Off Tour, which will kick off this fall.
The tour will start in Marseille, France on October 17 and will hit 13 countries before finishing in Dublin, Ireland on November 30. The North American trek of Tiller's tour will kick off in August.
SZA has been busy promoting her recent critically-acclaimed debut album, CTRL, which debuted at No.3 on the Billboard 200 chart last month. The TDE singer's emotionally stripped down album is an intimate exploration of love and relationships, at times aching in its delivery, while at others defiant and vulnerable. Basically, CTRL is a lesson in love and life from the perspective of a 20-something woman who has insight, yet is still trying to figure it all out.
As for Tiller, his most recent project, True to Self debuted at No. 1 in early June. The album is a study on love and relationships—the ups and downs and in betweens, the late night texts that you know you don't have any business sending, the reminiscing on the good times, the incessant wondering about what went wrong—it's all there in Tiller's 19-track offering.
Basically, this tour is a match made in heaven. Check out the tour information below.
2017 Summer Festival Guide