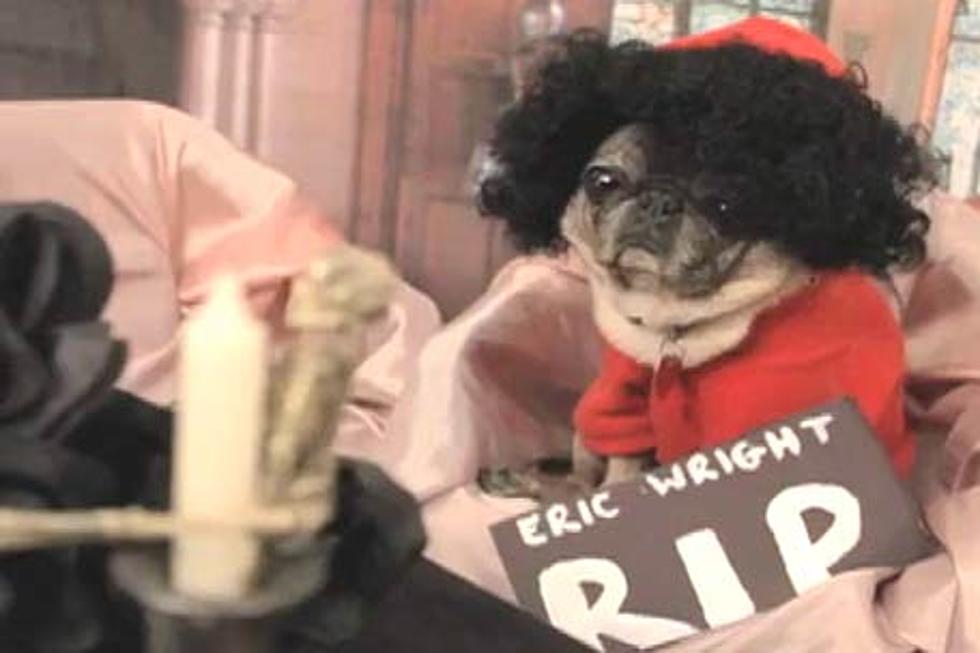 Bone Thugs-N-Harmony '1st of tha Month': Song Gets Dog Treatment — Video
Vimeo
In the clip, the canines are decked out in wigs and hoodies just like Cleveland, Ohio natives Layzie Bone, Flesh-n-Bone, Bizzy Bone, Krayzie Bone and Wish Bone. They even take their turn putting paws on a crystal ball that gives them a look into the future as was done in the original video.
"Thanks and LOVE to Bone Thugs-N-Harmony. We and our dogs are huge fans of yours and made this as a tribute," the creator of the video posted along with the visuals.
Check out the hip-hop puppies below.

Watch Pugs Perform Bone Thugs-N-Harmony's "1st of tha Month"

Watch Bone Thugs-N-Harmony's "1st of tha Month" Video
if(typeof AOLVP_cfg==='undefined')AOLVP_cfg=[];AOLVP_cfg.push({id:'AOLVP_110907731001','codever':0.1,'autoload':false,'autoplay':false,'displaymnads':true,'playerid':'89761511001','videoid':'110907731001','width':476,'height':357,'playertype':'inline','stillurl':'dynamic','videolink':'#','videotitle':'dynamic','videodesc':''});