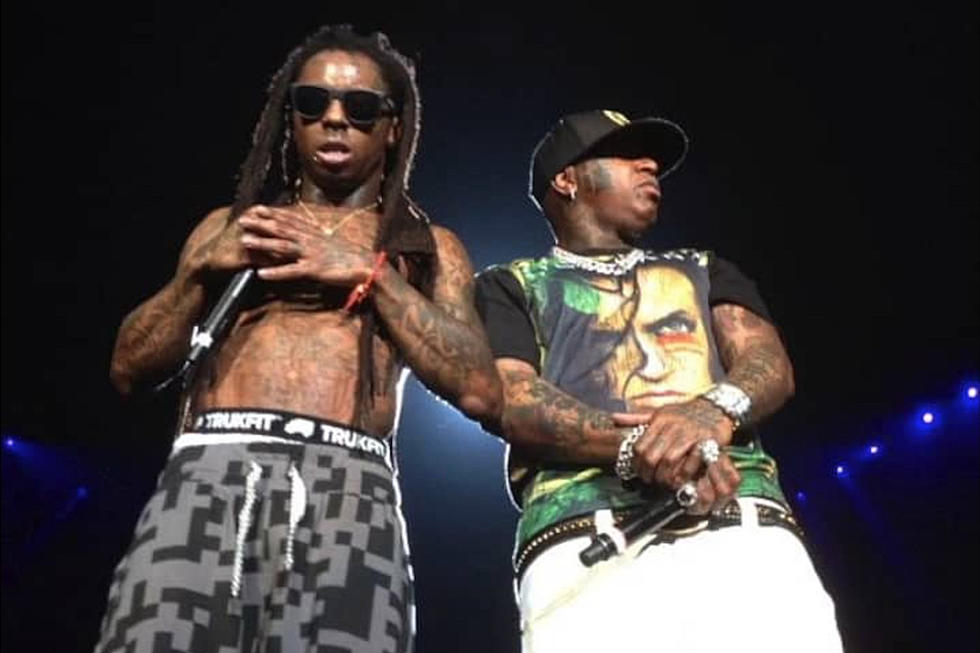 Birdman Says Lil Wayne's 'Tha Carter V' Is 'Definitely' Coming Out
Vimeo
The album, which has been being teased for four years now, has been surrounded with a never-ending stream of drama for quite a while now, so Birdman's confident answer about it's definite release was a bit of a shock. The record was also major factor in the ongoing $51 million lawsuit that Wayne filed against Cash Money.
"It's definitely coming out," Birdman said of Tha Carter V in the interview. "The situation with me and my son, I'm going to put it all behind us and just let it move forward. Wayne is one of the best artists ever to do the game, and I want to see him continue to do what he been doing, and I'm going to support whatever he's doing."
Elsewhere in the interview, which aired today (Jan. 6), Birdman talked about the early days of Cash Money, which is always interesting given the impact the company had on independent music, drawing influence from Master P's No Limit and E-40's Sick Wid It Records.
"[We were] trying to get out of the streets and find a different way to make a living, and we chose music," Birdman offers.
He also discussed the Cash Money documentary, which will be out on Apple Music in February. Listen to clips from Birdman's interview below.
20 Unforgettable Mixtape Moments of the '00s