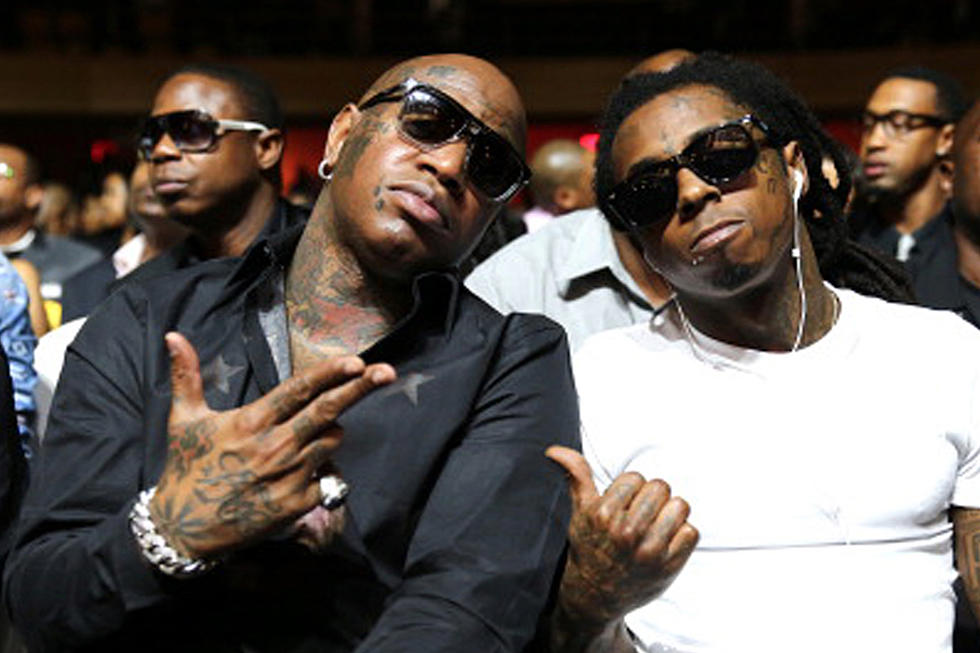 Birdman Promises Lil Wayne's 'Tha Carter V' Will Be Out This Year
Neilson Barnard, Getty Images
Earlier this year on Travis Scott's Beats 1 Show, Birdman said that Lil Wayne's Tha Carter V album will be out in 2017, and he doubled down on that promise in a recent interview.
"You will get it this year," he told Billboard after performing with Mannie Fresh during All-Star Weekend. "Me and Wayne will be alright. I'ma make that work. That's my son, and I love him, and we'll make it happen."
As most people know, Tunechi and Baby have been embroiled in a bitter legal battle over money. According to Wayne, his former mentor owes him around $51 million dollars, and he said Cash Money refuses to release the next Carter project.
If you recall, in 2016, it looked like the pair settled things when they were seen together on stage in LIV Nightclub in Miami, but the truce was very short-lived.
Since then, other former Cash Money artist like Juvenile and Mannie Fresh haven't spoken about the feud much, but Fresh did talk about Tha Carter V album with Billboard.
"I have some songs on Tha Carter V, but if I hear a song five times I don't like it no more. I'm ready to do new music," he said. "I think my songs should be revamped. I don't know what the other songs are, but I don't like the songs that I did, because it took too long to come out."
The veteran producer also talked about Wayne's crazy work ethic.
"He's still Wayne," he said. "He's still hustling. Last time we got together in the studio, dude did six songs in one night, so I was like 'Oh my God, you still the same dude.'"
You can read Birdman and Fresh's full interview here.
10 Hip-Hop Artists Who Successfully Reinvented Themselves
33