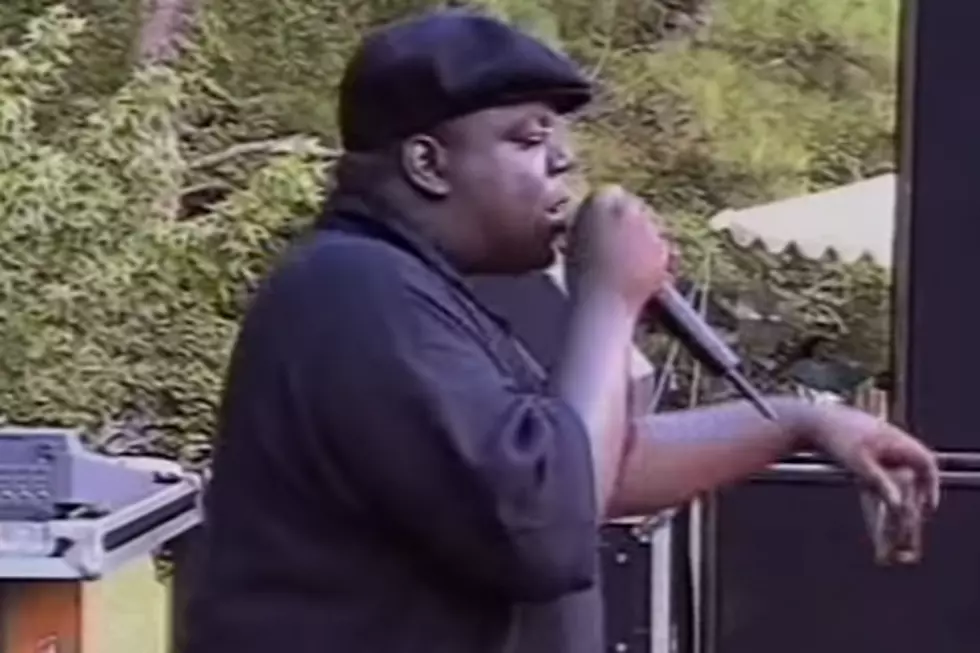 All Five of The Notorious B.I.G.'s Solo Albums Have Now Each Sold at Least 1 Million Copies
YouTube
Five, you say? We're talking about posthumous albums here too. Billboard reports Biggie's 2007 release Greatest Hits just passed the one million mark, giving him his fifth platinum seller. Specifically, the album sold 4,000 copies in the week ending Feb. 8, according to Nielsen Music, pushing the album's sales to 1.003 million.
This means that all five of Biggie's albums have hit one million in sales, including  Life After Death (5.36 million), Ready to Die(3.87 million), Born Again (1.96 million), Duets: The Final Chapter (1.17 million) and Greatest Hits. In total, The Notorious B.I.G. has sold 13.4 million albums in the U.S.
Speaking of legacy, later this month, USA will air a new series about Biggie and Pac's murder, Unsolved: The Murders of Tupac & The Notorious B.I.G. which is set to air on February 27. The show is a scripted true crime serial that chronicles the two major police investigations by LAPD Detective Greg Kading.
We'll have to see if the series spurs another jump in Biggie's sales.
Worst To Best: Every JAY-Z Album Ranked