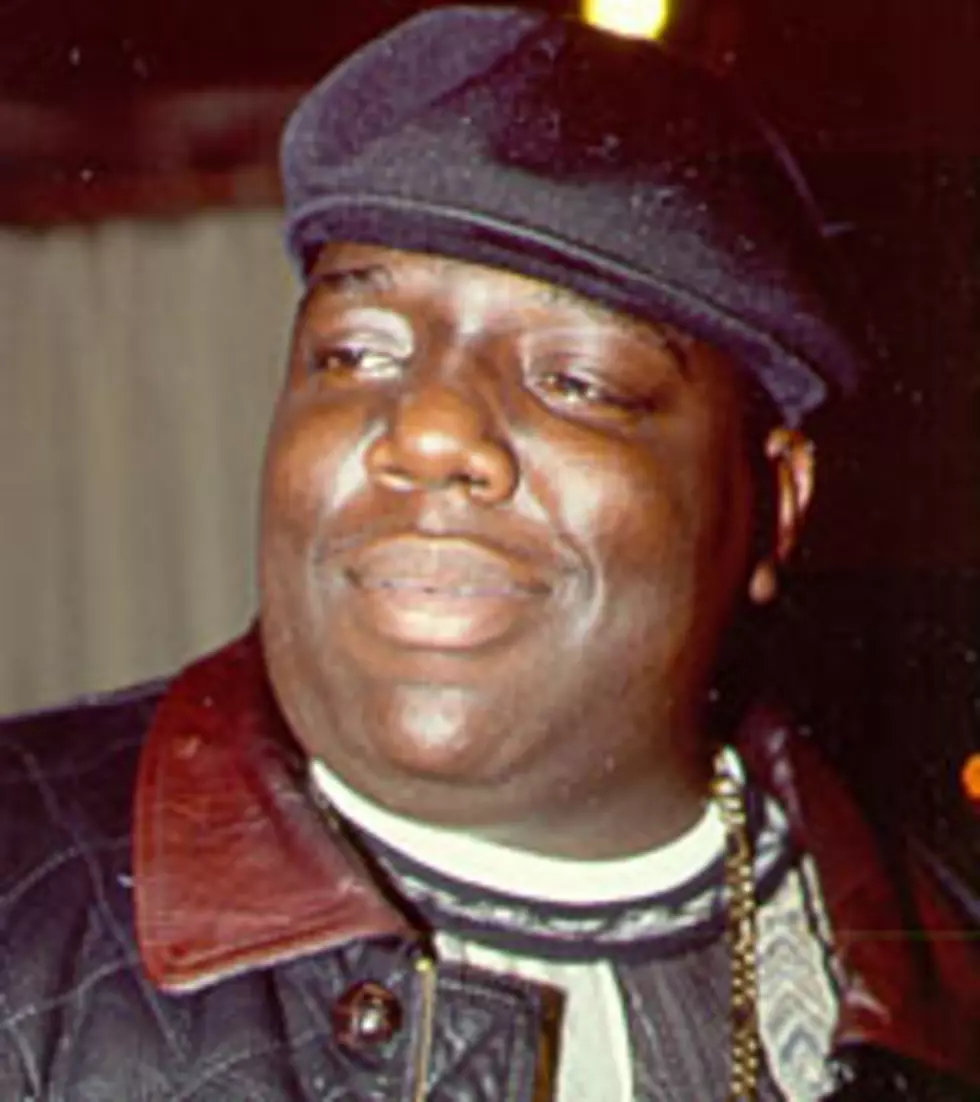 Biggie's FBI Files, Possessions During Murder Revealed
Getty Images
The FBI has been revamping its website and a brand new feature called the Vault should yield some interesting finds.
The site, which contains more than 2,000 documents that have been scanned from paper into digital copies, has unveiled the FBI records belonging to Notorious B.I.G. The information had been sealed until a Freedom of Information request lead to them getting processed and digitized.
The FBI actually probed the murder of Biggie until the case was closed in 2005. The case remains unsolved and its files reveal surprisingly little about the controversial investigation.
The new finding that draws the most attention is a list of items that were found on Biggie's person after the shooting. As detailed by unsealed records from L.A. homicide detectives, investigators found a bag of marijuana, a pair of size 13 Timberlands, a Bernini sweater, an asthma inhaler and a pair of blood-stained Karl Kani jeans. Perhaps best of all, Big Poppa was found with "3 condoms" that the LAPD noted were "Magnum" and of a "larger size."
Biggie's murder case concluded unsolved in January 2005, after the FBI abandoned the theory that former LAPD police officer David Mack may have helped orchestrate the murder along with former Death Row Records leader Suge Knight.
Biggie's full file is available here as a three-page document. Also available to view is Tupac's 102-page file.


Watch Notorious B.I.G.'s 'Big Poppa'
%VIRTUAL-globalVideoEmbed-{"videoIds":"517595096","width":"476","height":"357"}%


Download Notorious B.I.G. Songs | Buy Notorious B.I.G. Albums