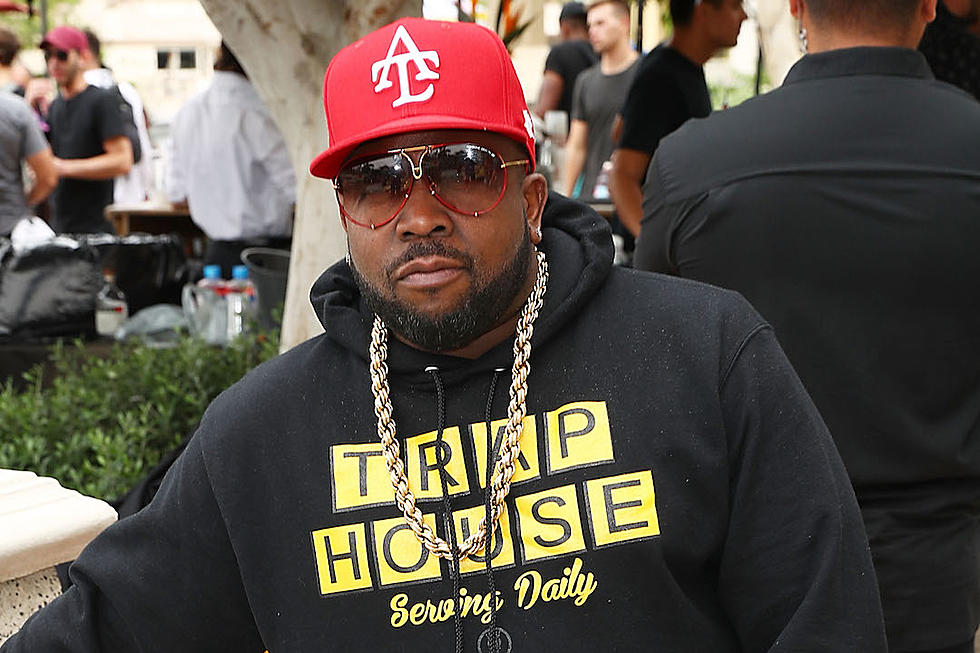 Big Boi Talks Teaming Up With L.A. Reid and President Trump: 'That's a Pimp'
Joe Scarnici, Getty Images
Big Boi is considered an old head in the rap game despite being a young 43-year-old MC. As a solo artist, he continues to release music that is just as innovative as the music he released with his partner-in-rhyme Andre 3000 in the group OutKast.
In an interview with Billboard, the Atlanta rapper sees his partnership with L.A. Reid as a no-brainer, since he and the music mogul have a long history together.
"We have a lot of history. He's the guy that gets it. I don't have to explain the music," he told the music publication. "I was only at Epic because he was there. At this point, I don't even need a label, but me and L.A., what he do and what I do goes hand in hand."
"For a minute I've been kind of doing things on my own. I've been kind of following Reid from Jive to Def Jam to Epic to now Hitco," he continued. "I think we're going to re-release Boomiverse under this new outfit, with three or four new records, because we didn't get a fair shake. We put too much time into that shit, and we've got so many songs we want to put visuals to."
Elsewhere in the interview, the topic of President Trump came up. Big Boi says it's important for people to support a politician who can actually make changes in their communities. He feels too many people are following who's hot and not who's qualified to do the job.
"If Donald Trump can be the president, anybody can be. So, shit, Oprah Winfrey, King T'Challa from Black Panther, Rosie Perez, Steve Harvey -- it's a popularity contest," he said.
"People just got to be mindful: Put somebody in there that's going to help you, not just tell you what you want to hear," he added. "That's a pimp: 'B***h, we're going to take over the world. You're going to go down here and sell some p***y, and we're going to take over.' He talks a good game, but you've got to be careful who you follow."
As for his own political aspirations, Big Boi might consider it if they legalized marijuana in Atlanta.
"Whenever they legalize marijuana and make it clean, I'd be the governor, Killer Mike would be the mayor or vice versa," he jokes. "That's years down the line, but it's not a stretch. I'm all about community, family and helping people. That's why I would do it: to bring the poverty rate down, help the homeless, build community centers and give kids a chance to focus on what they're doing in the future."
Let's get the campaign going now: Big Boi for Governor 2022.
Watch Big Boi's "Shutterbugg" Video Feat. Cutty
15 Rappers Who've Only Gotten Better With Age