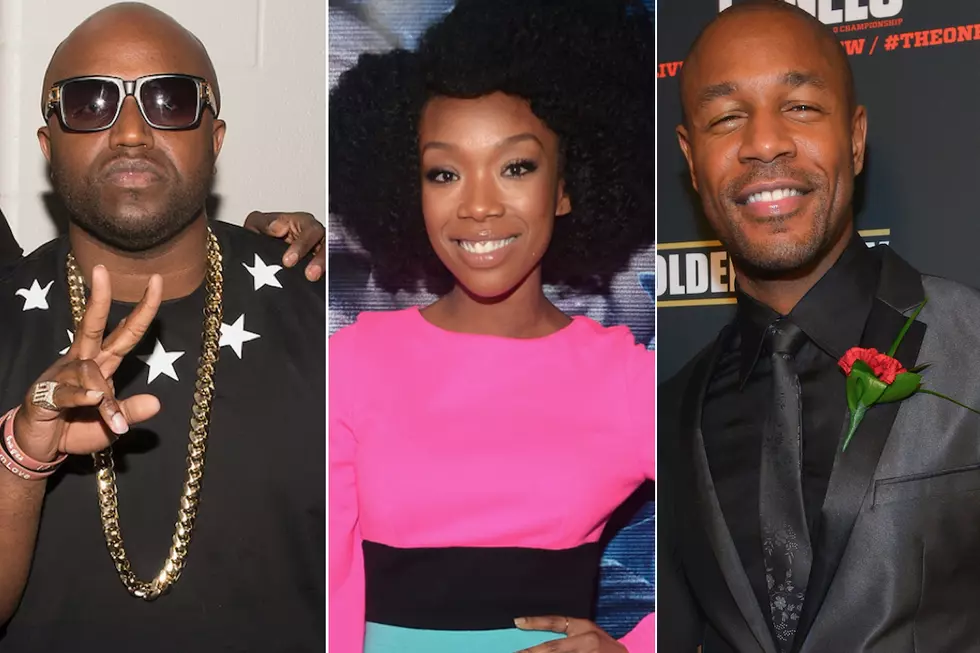 Best Songs of the Week: Rico Love, Brandy & Tank
Erika Goldring / Alberto E. Rodriguez / Bryan Steffy, Getty Images
The first full week of January has passed us and the holiday festivities have come to an end. So we know you're ready to dive right into the weekend festivities. But what's a weekend without our Songs of the Week playlist.
If you are in need of some mood music we've got you covered. Last week's lineup featured some great songs from Logic, Big Sean and Travi$ Scott. Over the past week, artists released a bevy of tracks for the new year. We managed to narrow it down to three that stand out above the rest.
We present our latest edition of Songs of the Week roundup featuring new R&B tunes from Rico Love, Brandy and Tank.
Sit back and enjoy the music.
3

"Please"

Rico Love Featuring Pusha T

Rico Love enjoyed a noteworthy 2015, during which he raised his stock with a number of key leaks and collaborations, culminating in the release of his debut album, Turn the Lights On. Fresh off the road after linking up with Monica on her Code Red Experience tour, Rico throws down the gauntlet with his first single of the new year, "Please." Featuring Pusha T, the singer-songwriter acknowledges his shortcomings, but begs for forgiveness and for the woman scorned to not pursue his friends in a quest for revenge against him. On the song, Rico reveals his vulnerabilities over the track and starts the year of right with a solid ballad.

2

Brandy returns to the R&B game with a new single, "Beggin & Pleadin." Produced by Pop and Oak, the upbeat song, co-written by Brandy and Kirby Lauren, meshes blues and contemporary R&B. "Beggin' & Pleadin'" is a surprising treat that shows Brandy is not afraid of taking artistic risks and refusing to be put in a box.

1

"Birthday"

Tank Featuring Chris Brown, Siya & Sage the Gemini

Looking to raise anticipation for his next album, LSP2, Tank has teamed up with a few of his talented friends on his new single, "Birthday." Featuring Chris Brown, Siya and Sage The Gemini, "Birthday" is a star-studded affair that caters to women with their cakes on display. Everyone meshes together to make an enjoyable tune that is sure to get Tank on the radio. From Chris Brown crooning the hook, to rising MC Siya making a big impression to Tank killing it with his velvety vocals, "Birthday" gets two thumbs up and the top slot on our Songs of the Week tally.