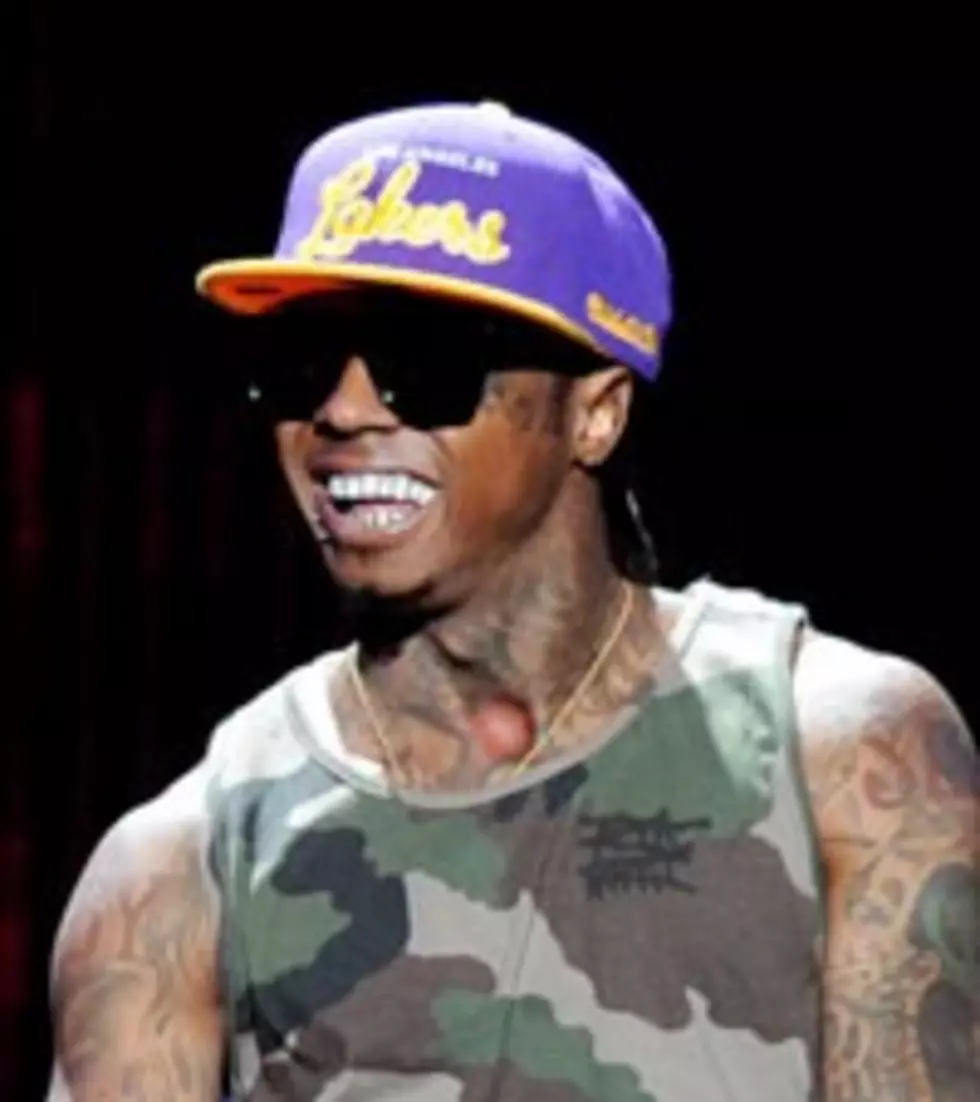 Bangladesh Says Lil Wayne Stiffed Him for '6 Foot 7 Foot'
Getty Images
Producer Bangladesh, who recently reunited with Lil Wayne to create the beat for the single '6 Foot 7 Foot' claims to have been fleeced yet again by Cash Money Records.
Bangladesh first cried foul when Cash Money failed to pay him a half-milli for his work on Wayne's 2008 smash 'A Milli,' but eventually cleared things up with Young Money president Mack Maine, working out an agreement for further work on '6 Foot 7 Foot,' which he now claims was never fulfilled.
"I f--- with Wayne, man; I had the opportunity to give him more music," the producer revealed to MTV. "It's just hard to do. It's just hard to keep working for free."
Unfortunately, the Des Moines, Iowa-born, Atlanta-based beatsmith opted to trade the '6 Foot 7 Foot' beat to Wayne for a collaboration on his own artist album, which never materialized.
"It's not about the money, it's not about me charging him for the beat, because he is Lil Wayne; he's gonna sell albums," Bangladesh said. "You only really charge people that you think is not gonna really sell too much, so you want to get your money off top. You might not get it on the back-end because albums don't sell no more."
Bangladesh said that his album is currently unfinished, because he's awaiting his verse from Wayne. "It's hard to do when I can't get Wayne features," Bangladesh said of his album's delay. "I don't know if it's the people around the situation or it's the actual person."
"Every time we come up with a solution, it never gets taken care of," the frustrated beatsmith concluded. "I just can't keep really giving them music."
Lil Wayne's 'Tha Carter IV' is scheduled for a June 21 release.
Watch Lil Wayne's '6 Foot 7 Foot'