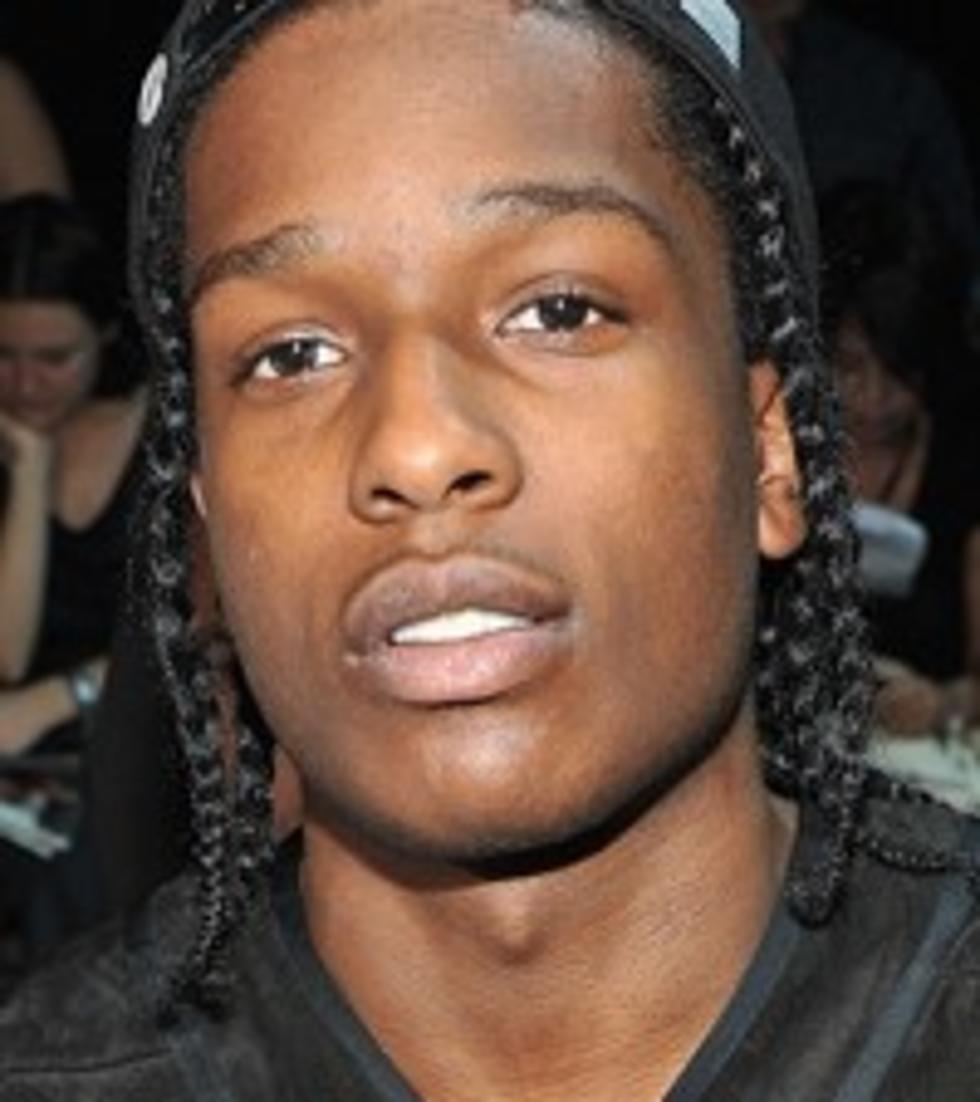 A$AP Rocky's 'F—in Problem' Video: Raunchy Clip Features Drake, 2 Chainz & Kendrick Lamar
Theo Wargo, Getty Images
Though A$AP Rocky's star-studded track "F---in' Problem" dropped back in October, the video for the song is out today -- and its visuals accurately reflect the topics addressed.
What else would a song about loving "bad bitches" and sex portray than dancing girls? But what makes the clip more interesting is the way it spotlights each MC for his verse.
This might technically be an A$AP Rocky track, but the fact that it features Drake right after A$AP, cuts to 2 Chainz on the hook and then boasts Kendrick Lamar on "the finale," gives this song the feeling of an all-star team.
There's a lot of shots of girls dancing or, as it were, just grinding around on the floor -- but seeing A$AP and Kendrick all spruced up all GQ-like in pea coats gives the ladies something to look at too.
Aside from Drake, the other three were previously united for the "Club Paradise" tour, a fact that pleased Rocky. "This was like a 'Club Paradise' reunion. We just having fun," he said at his appearance on "106 & Park." The debut album from Rocky, Long.Live.A$AP is set for release on Jan. 15 of next year.
Watch the video below and reflect on just how brilliantly stupid the 2 Chainz hook is.
Watch A$AP Rocky's "Fuckin' Problem' Video
See Photos of Drake's Fashion Evolution