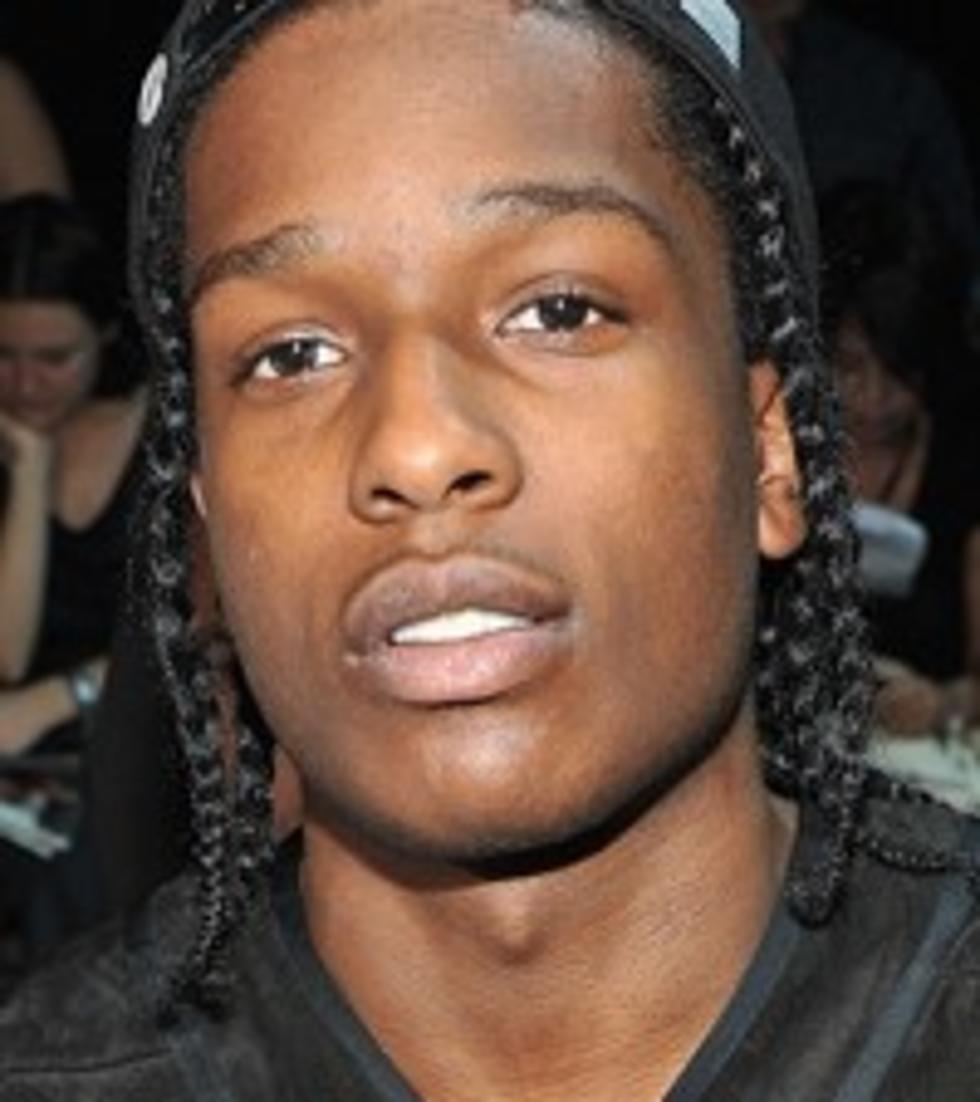 A$AP Rocky, 'F—in' Problem': Drake, 2 Chainz & Kendrick Lamar Fall Victim to Ladies
Getty Images
The Noah "40" Shebib-produced song comes courtesy of Complex and commences with A$AP ("They gettin' bent up off the liquor/ She love my licorice/ I let her lick it") and sees 2 Chainz serving the hook ("I love bad bitches, that's my fuckin' problem/ And yeah I like to fuck/ I got a fuckin' problem") over a beat that the core of could very well sit on a soundtrack for an '80s flick.
Drake is up next with some boasts and jokes ("I will pay to make it bigger, I don't pay for no reduction") and Kendrick rhymes of having a threesome ("The irony I fuck at the same damn time/ She eyein' me like a n--- don't exist/ Girl I know you won't that d").
"Fuckin' Problem" will likely appear on A$AP's RCA Records debut LongLiveA$AP.

Listen to A$AP Rocky's "Fuckin' Problem" Feat. Drake, 2 Chainz & Kendrick Lamar
See The BoomBox's Hip-Hop for Dummies Guide
%VIRTUAL-MultiGallery-168286|164554|168579%