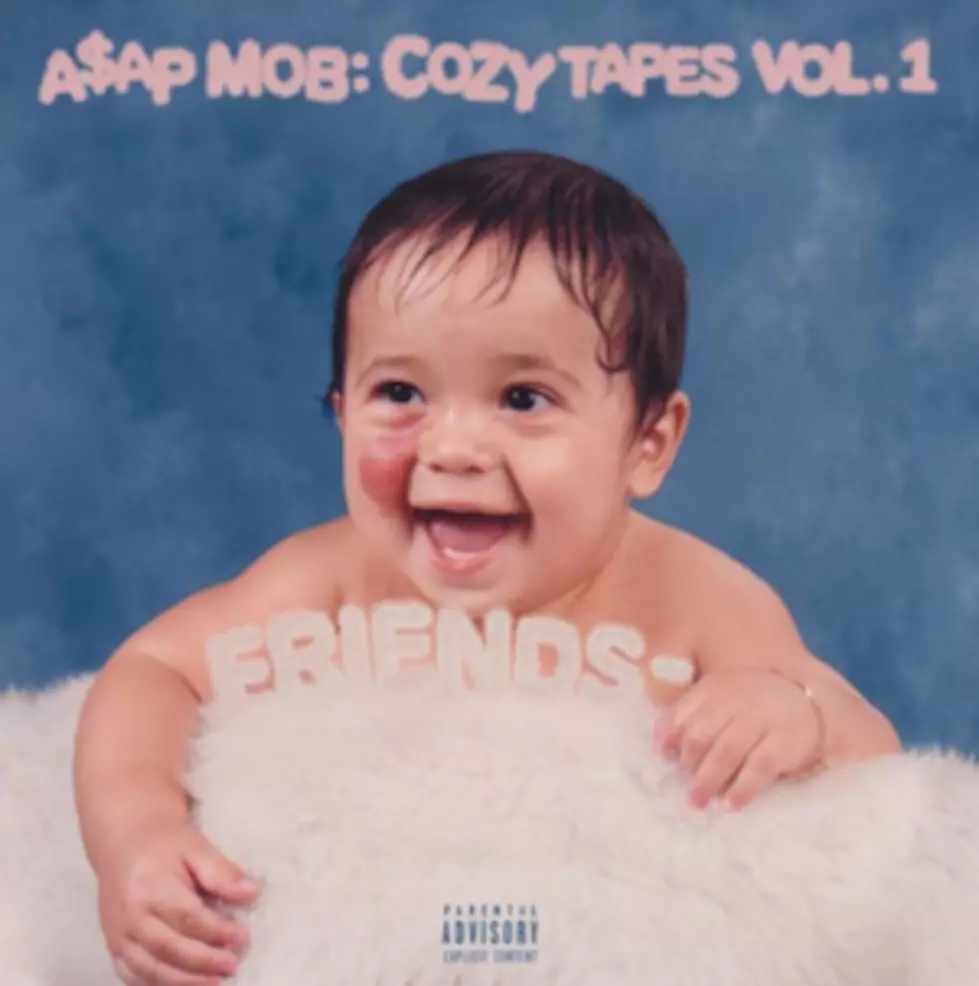 A$AP Mob Unveils Track List, Release Date and Cover Art for 'Cozy Tapes Vol. 1′ Project
A$AP Worldwide
Fans have been waiting patiently for A$AP Mob to drop their compilation project and it's finally almost here. The Harlem rap collective will release their album, Cozy Tapes Vol. 1, on Friday (Oct. 28) via A$AP Worldwide/RCA Records.
A$AP Mob recently unveiled the cover art and track list to the album. The stunning artwork is a baby photo of A$AP Yams (birthmark and all) - the group's late leader who passed away in 2015. As for the track list, it boasts previously released singles like "Crazy Brazy," featuring A$AP Rocky, A$AP Twelvyy and Key!, and "Yamborghini High," featuring A$AP Rocky, A$AP Ferg, A$AP Twelvyy, A$AP Nast, A$AP Ant and Juicy J.
According to XXL, the Mob will premiere two new songs from the project, "Runner and "Telephone Calls," on Friday (Oct. 28). In the meantime, you can watch Rocky's latest videos for "Money Man" and "Put That on My Set" down below.
As a bonus, check out A$AP Mob's fantastic visual for "Trillmatic" Featuring A$AP Nast and Method Man.
A$AP Mob's Cozy Tapes Vol. 1 Tracklist
1. "Yamborghini High"
2. "Crazy Brazy"
3. "Way Hii"
4. "Young Nigga Living"
5. "Nasty's World"
6. "Money Man"
7. "Put That On My Set"
8. "Motivation Foreign" (Skit)
9. "London Town"
10. "Runner"
11. "Bachelor"
12. "Telephone Calls"
Watch A$AP Mob's "Money Man / Put That On My Set" Videos Feat. A$AP Rocky, A$AP Nast, Yung Lord & Skepta