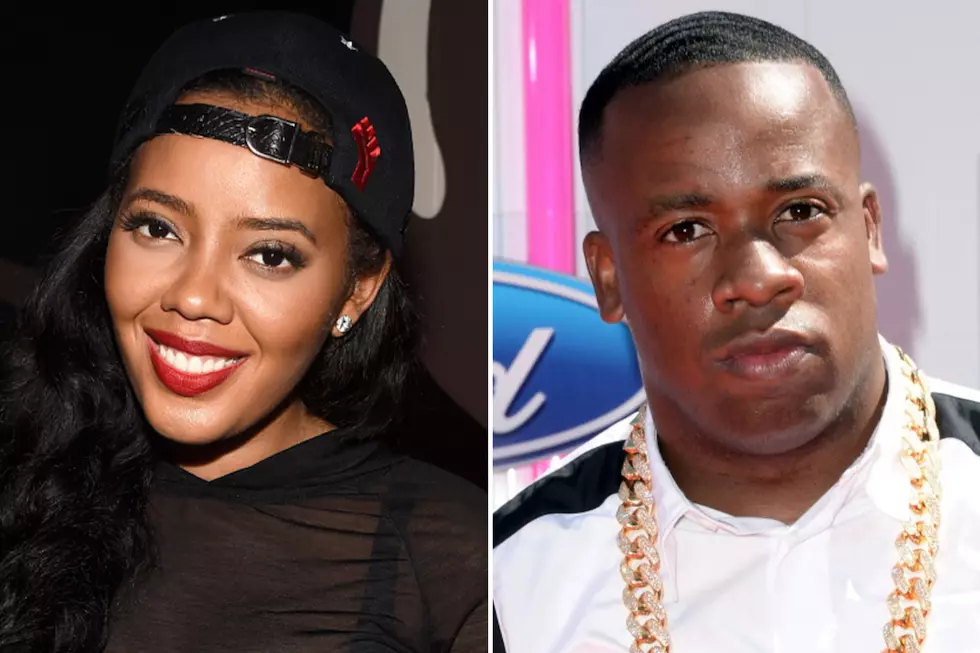 Angela Simmons Is Engaged, But It's Not to Yo Gotti
Frazer Harrison / Earl Gibson III, Getty Images
On Tuesday (April 26), the WeTV reality star went on her Instagram page to announce that she's engaged. "YES!! I couldn't be more excited," she captioned the IG video showing off her engagement ring over a bouquet of yellow roses. "This is only something I could of only dreamed of. I'm over the moon and feeling so blessed to be able to share my life with the one I truly love. Everything happened in the most perfect way."
We have no idea who Angela' fiance is but according to Bossip, he has a questionable past.
Sources say the lucky man is 35 year-old Atlanta, Georgia native named Sutton Tennyson who currently lives in Los Angeles, and apparently has a criminal record. Reports show Tennyson is a convicted felon who did time for a carrying a concealed weapon back in 2000. Allegedly, he landed back in the pen a few years later on charges stemming from credit card forgery, identity theft, drug possession and police obstruction according to the Georgia Department of Corrections.
Criminal records aside, we are not here to judge him or her engagement. However, we have to wonder how Yo Gotti feels about his muse being engaged? As you may know, the Memphis rhymer affectionately proclaimed his feelings for Angela on his chart-topping hit, "Down in the DM."
Maybe Yo Gotti will slide in Angela's DM's before the nuptials?
What do you think of Angela Simmons' new fiance? Tell us in the comments below.