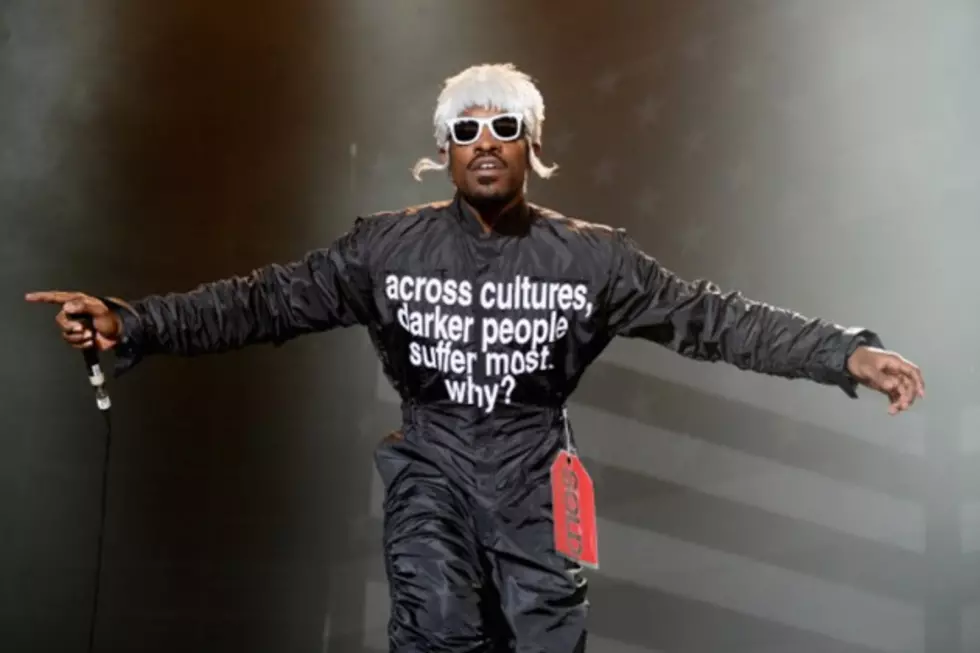 Andre 3000's Jumpsuits on Display at 2014 Art Basel Miami Beach
Theo Wargo, Getty Images
If you didn't see Andre 3000 perform during the string of OutKast reunion shows this year, you also missed out on his bold style statement in the form of jumpsuits. The personalized attire made fans' heads turns with phrases like, "Across cultures, darker people suffer most. Why?" Now, the rapper is putting his fashionable declarations on display at Art Basel Miami Beach.
Artist Jimmy O'Neal, filmmaker Greg Brunkalla and 3 Stacks himself came together to showcased the jumpsuits at the yearly art show. There's also an accompanying film called 'Trumpets,' where each phrase on the suit is matched up to different images.
If you've caught glimpses of the much-talked-about outfits, then you've seen Andre conveying several messages like "Make Love Like War," "Thinking Deeply About Shallow S---" and "Art or Fart."
The exhibit is titled 'i feel ya: SCAD + Andre 3000 Benjamin,' and it's located at a pop-up museum at the Savannah College of Art and Design, running through Dec. 7. From there, the exhibit will head to Savannah, Ga., where all 47 jumpsuits will be on display starting in the summer of 2015.
See 20 Rappers' Real Names Revealed