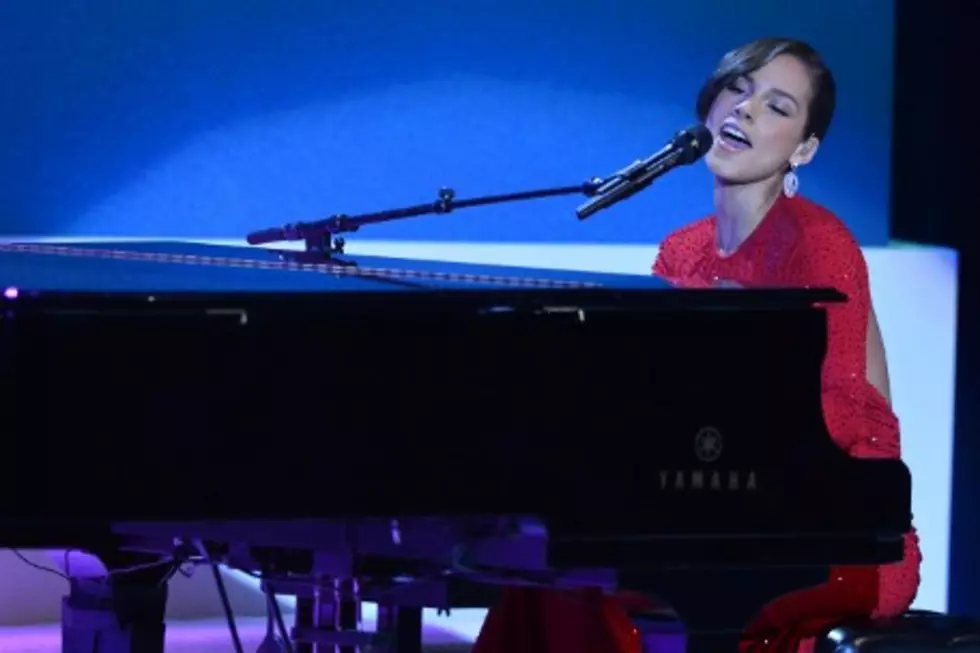 Alicia Keys, Inauguration Ball 2013: Singer Performs Medley of "New Day" and "Girl on Fire"
Jewel Samad, Getty Images
Beyonce wasn't the only one lending her talents in support of Barack Obama. Alicia Keys performed at the 2013 Inauguration Ball last night, singing a medley of her hits "New Day" and "Girl on Fire."
Naturally, she changed a few words from each song, respectively, to honor the occasion. "He's living in a world and it's on fire," she sang, in a nod to Obama.
Other stars on the bill included fun., Soundgarden, Brad Paisley and Jennifer Hudson. We can't see how anyone might have outdone Mrs. Keys, however. Truly a class act and in a league of her own. Need proof? Just watch the video.