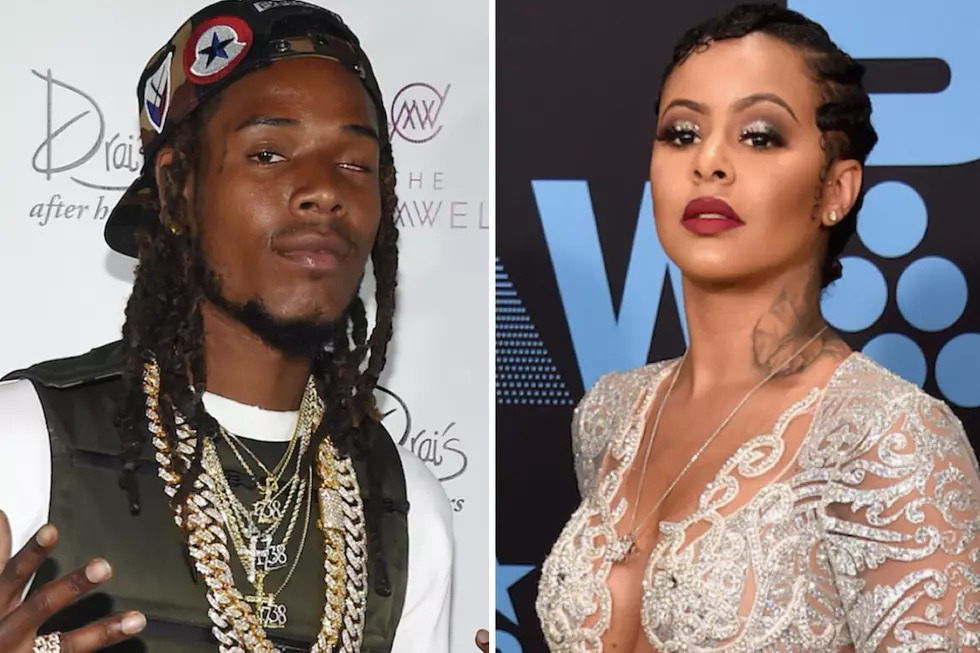 Alexis Skyy Is Pregnant With Fetty Wap's Baby [PHOTO]
Ethan Miller / Alberto E. Rodriguez, Getty Images
Fetty Wap is going to be a dad -- again! Love & Hip Hop Hollywood star Alexis Skyy has confirmed that she is indeed pregnant with Fetty's baby.
The reality starlet went on her Instagram page to officially announce that she's preggers. The 23-year-old posted a photo of herself at the OBGYN office holding pictures of her sonogram. "Had a great doctor visit thanks mommy & doc," she wrote in the photo's caption above.
Back in September, Skyy confirmed news of her pregnancy but she didn't mention who the father is. Fetty has not announced the baby news on his IG page as of yet. Granted, Skyy and Fetty do have a rocky relationship. They did date for several years before they separated. Skyy even has a tattoo of Fetty's name covered with a feather.
This isn't Fetty Wap's first go-around with fatherhood. The New Jersey rapper welcomed his third child in March 2016 to his estranged baby mother Masika Kalysha who, ironically, is also a cast member on Love & Hip Hop: Hollywood. The two had a shaky relationship as well, but they are currently on good terms when it comes to co-parenting their child. "[Me and Fetty] are great. We talk everyday. We've come a long way, you know, probably have a long way to go too. But right now all I can say is things are great," she said.