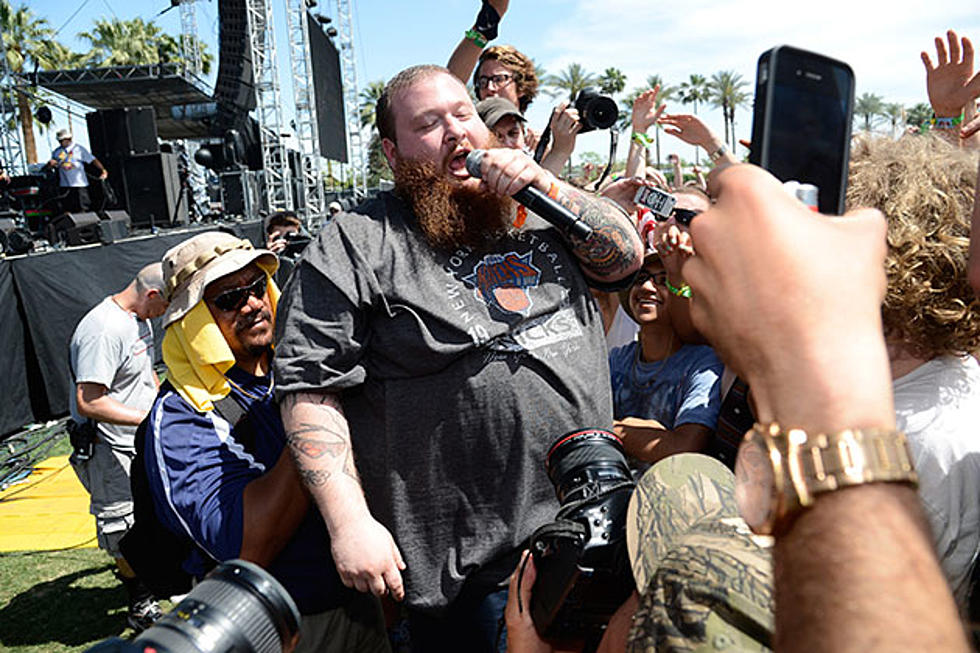 Action Bronson Punches Stage-Rushing Fan in North Carolina [VIDEO]
Frazer Harrison, Getty Images
It's known by now that Action Bronson doesn't play around when it comes to tossing fans off the stage. While the first few incidents involved him throwing them, he's recently decided to punch them off.
Action Bronson outright punched a stage-rusher off his performance space at a North Carolina concert, flinging him right back into the excited audience.
Gabe Collins, who witnessed the incident, said the fan pretty much got what he deseved.
"That kid was pissing me off the whole show," he wrote in the caption of the video. "I'm so glad he jumped on stage to give Bronson his lil mosquito leg blunt. He got his s--- wreaked tho."
"He got hit so hard he flipped three rows back into the crowd," he continues. "That boy found Christ in mid air. He got hit so hard that the inventor of bucket hats dropped his cane and gasped like Yoda when the Sith took over."
In less violent news, Bronson has revealed the title to his upcoming album. 'Mr. Wonderful' will be his first album for Vice/Atlantic, although he's released the mixtapes 'Rare Chandeliers' with The Alchemist and the 'Blue Chips' series with Party Supplies since signing to the label. Read Bronson's tweet below.