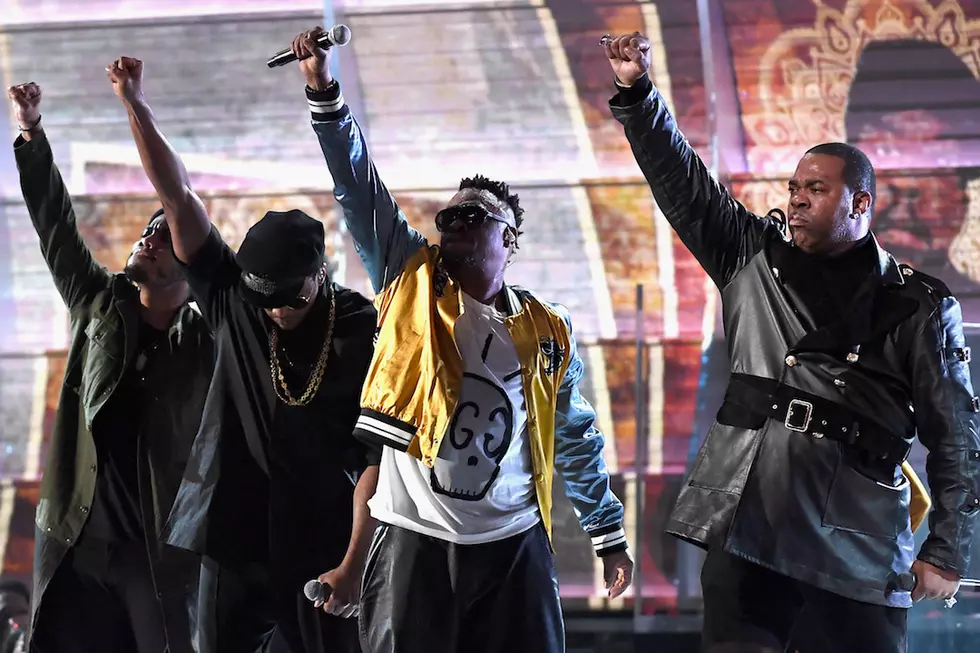 A Tribe Called Quest Performance Angers WWE Legend: 'Rappers Ruin the Grammys'
Kevork Djansezian, Getty Images
While everyone agrees that ATCQ shut it down on music's biggest night, there were some who frowned on their performance. One of those people is WWE legend Road Animal Warrior who was angry that ATCQ used their platform to bring truth to power.
On Sunday night (Feb. 12), Road Animal Warrior, whose real name is Joseph Michael Laurinaitis, went on his Facebook page and blasted ATCQ for their performance and erroneously blamed Mexicans for bringing drugs into the U.S. and inaccurately blamed Muslims for all of the terrorism in the world.
"Once again Rappers ruin the Grammys with that stupid song with words like resist and no one can tell you what to do," he writes in part. "Having people of color Muslim and Mexican come on stage, are you that stupid and can not see that where all the drugs are coming from the southern borders or all the Radical Islamic that promote death to America?" He concludes his rant with, "Insulting performance!"
His readers weren't too thrilled with his Facebook post, and rightfully so. One commenter wrote, "You're a scumbag," while another person typed, "I'm not a fan of rap but this post is f---ing idiotic. And to think I enjoyed seeing you perform as a child. Respect lost."