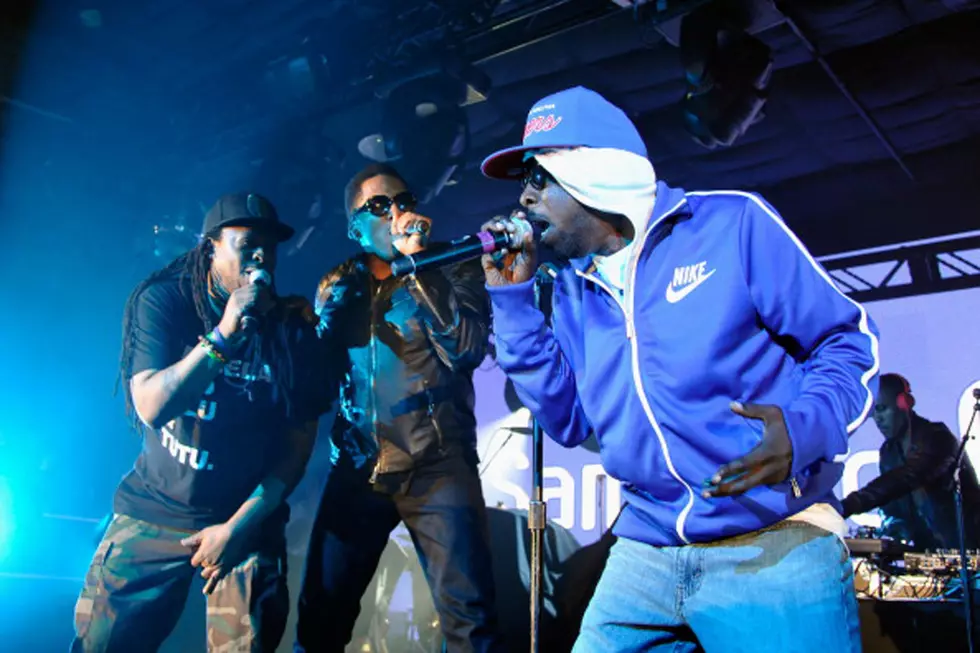 A Tribe Called Quest's Last Album Predicted to Hit No. 1 on Charts
John Sciulli, Getty Images
Following a tough week for the country, the hip hop community was blessed with the release of the final album from A Tribe Called Quest. The legendary group dropped their last project, titled We Got It From Here, Thank You For Your Service, on Friday, which was met with ample praise from fans and hip hop heads.
After social media got their hands on the album, giving live reviews and their first listen commentaries, it may help lead to the group hitting no. 1 on the album charts this week. According to HitsDailyDouble, the final album from Tribe is predicted to move 73,000 – 83,000 sales plus streaming units, as well as 60,000 – 70,000 traditional album sale units. So far, the website is reporting that the veteran rap group is leading in sales as far as new releases go. Fans could not be more excited for the potential win, as this is the first album the group has released collectively since their 1998 project, The Love Movement.
ATCQ also came together this past weekend as the musical guests on Saturday Night Live!, which was hosted by none other than Dave Chappelle. The group performed a very emotional tribute to their late co-member, Phife Dawg, who tragically passed away this past March.
Hopefully Tribe can snag this major win by the end of the week, which will be the perfect closing to the group's chapter in music. The new project sees guest features from Busta Rhymes, Kendrick Lamar, Andre 3000, and more, and is available in stores and on most streaming services.
20 Best Singles of 2016… So Far