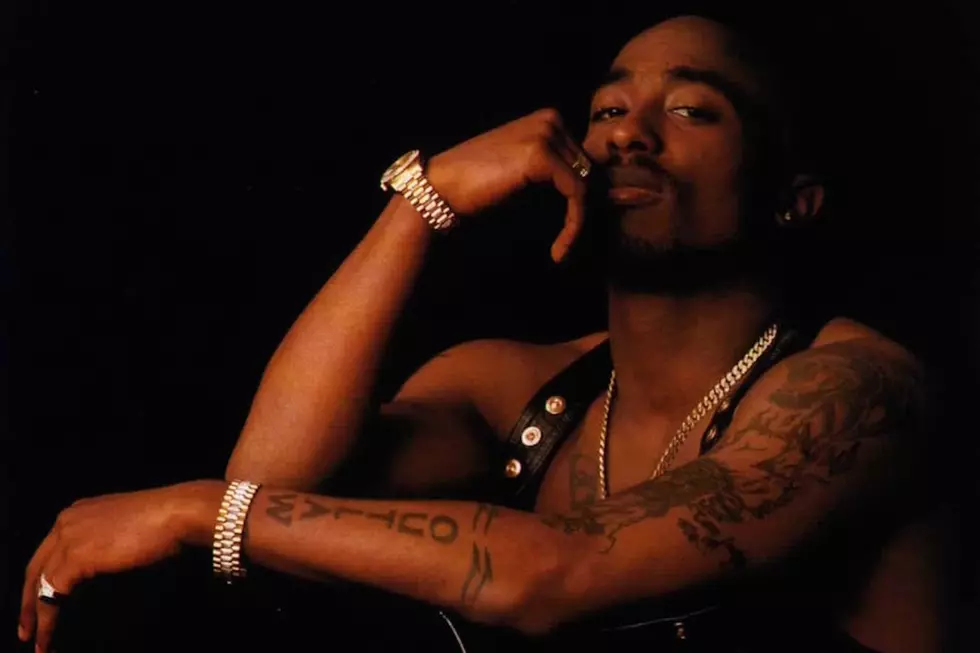 A Mini-Series on Tupac's Enemy 'Haitian Jack' Is in the Works
Death Row/Interscope
Now that the highly-anticipated Tupac Shakur biopic, All Eyez On Me, is finally completed and soon to hit theaters, there are other things on the minds of the movie's creators.
Director Benny Boom is reportedly already going to work on a new project, and this time, it will be centered around the life of Jacques "Haitian Jack" Agnant.
If you recall, Haitian Jack is a notorious enemy of the late Tupac, as the rapper believed that the FBI informant set him up, which led to his rape charges and jail time in 1995. Benny Boom is producing a mini-series around Jack's drug-dealing days in Brooklyn, as well as his path to becoming the leader of hip hop circles in the game.
"Haitian Jack's story is extraordinary and the opportunity to explore his life through a television series is incredible," Benny Boom said. "Crimes, drugs violence, and music as told through his experiences will be a groundbreaking moment for television."
We're not quite sure on other details at the moment, but it does sound like this series will be one hip-hop fans won't want to miss.
The 25 Greatest Rap Albums of 1996