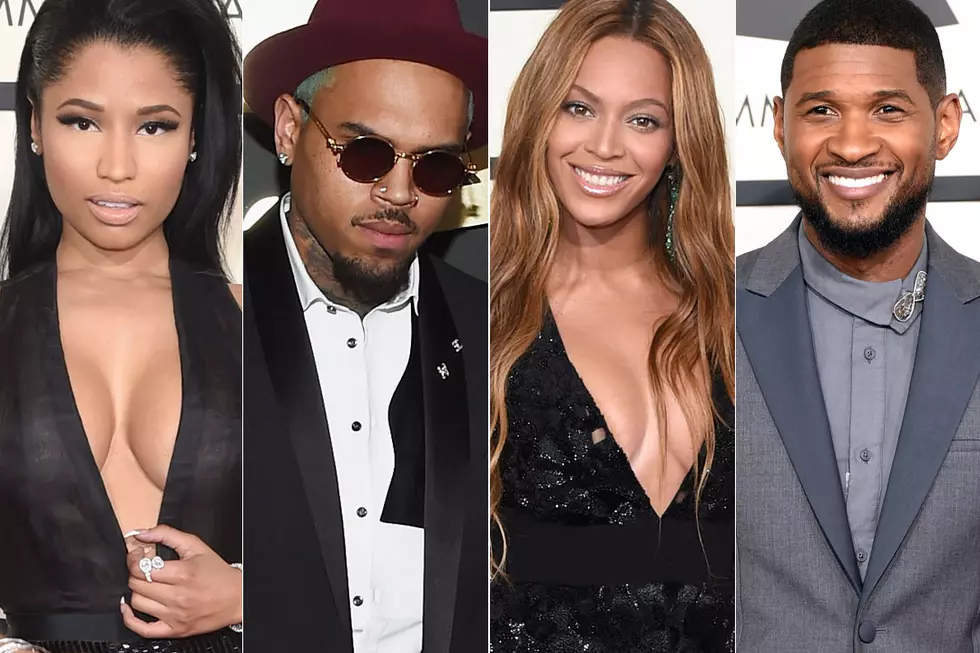 2015 Grammy Awards Red Carpet
Jason Merritt, Getty Images
The most anticipated night in music went down at the 57th Annual Grammy Awards, held at the Staples Center in Los Angeles on Sunday (Feb. 8). But besides the excitement surrounding the winners, another important aspect of the ceremony was what each artist wore on the red carpet.
Each year, fashion enthusiasts keep their eyes glued to their TV screens to check out what their favorite artists wore to the main event. Just take a look down memory lane to Nicki Minaj's tribute to Catholicism and her alter-ego Roman Zolanski in 2012.
The 2015 red carpet was no different. Ciara chose a black chiffon gown while Jennifer Hudson opted for a hip-hugging ivory number. A fresh-off the runway design was suitable for Rihanna while some of hip-hop and R&B's hottest couples sizzled in front of the camera. Take a look at the 2015 Grammy Awards Red Carpet.