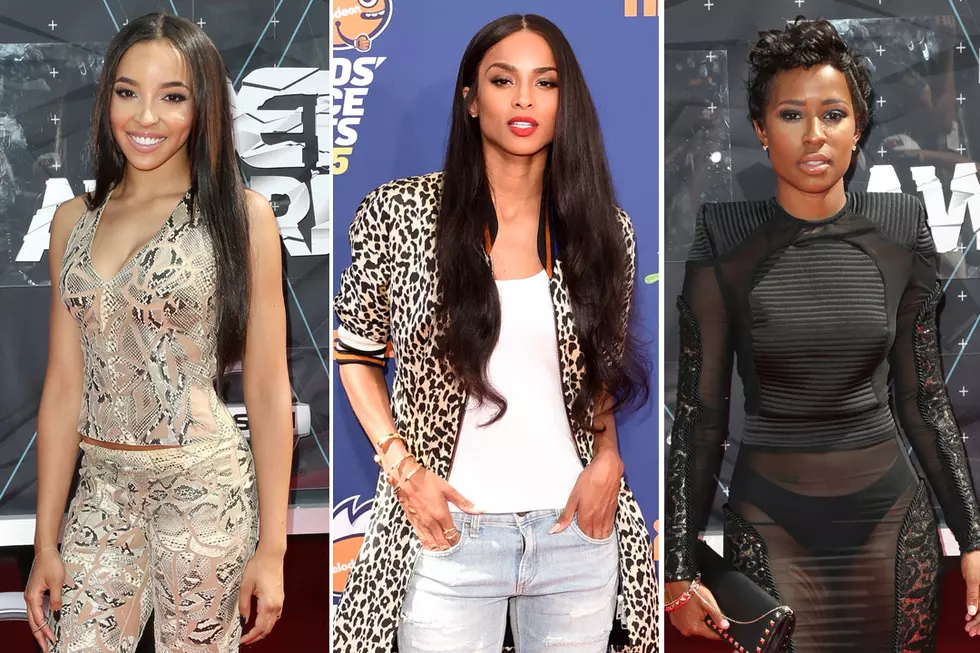 10 Hottest Hip-Hop and R&B Beach Bodies
Frederick M. Brown / Jason Merritt / Frederick M. Brown, Getty Images
It's summertime, and that usually means hot temperatures, trips to the beach and most importantly, rocking sexy swimwear. We're not the only ones who are enjoying this season soaking up the rays. Our favorite singers and rappers are relishing the season as well.
Whether it's lying on the beach for a hot photo shoot or just heading to their favorite luxurious and exotic locations for some rest and relaxation, these ladies make sure they're showing off their chicest bikinis and toned bodies. And sure, we've seen some of these singers and rappers wear skin-bearing costumes onstage, but there's an extra kind of sexiness when these women are in swimsuits. It's not all about the itty bitty bikini; sleeker one-piece bathing suits leave more to the imagination while accentuating a fit frame in the process.
No matter what these ladies decide to rock on the beach or poolside, it's nonetheless hot. And although there are some usual contenders like Rihanna or Tinashe, who aren't the shyest about showing off their assets, there are a few artists who we don't normally get to see showing their skin.
So whether you need some inspiration to hit the gym or just some eye candy to look at, here are 10 Hottest Hip-Hop and R&B Beach Bodies.