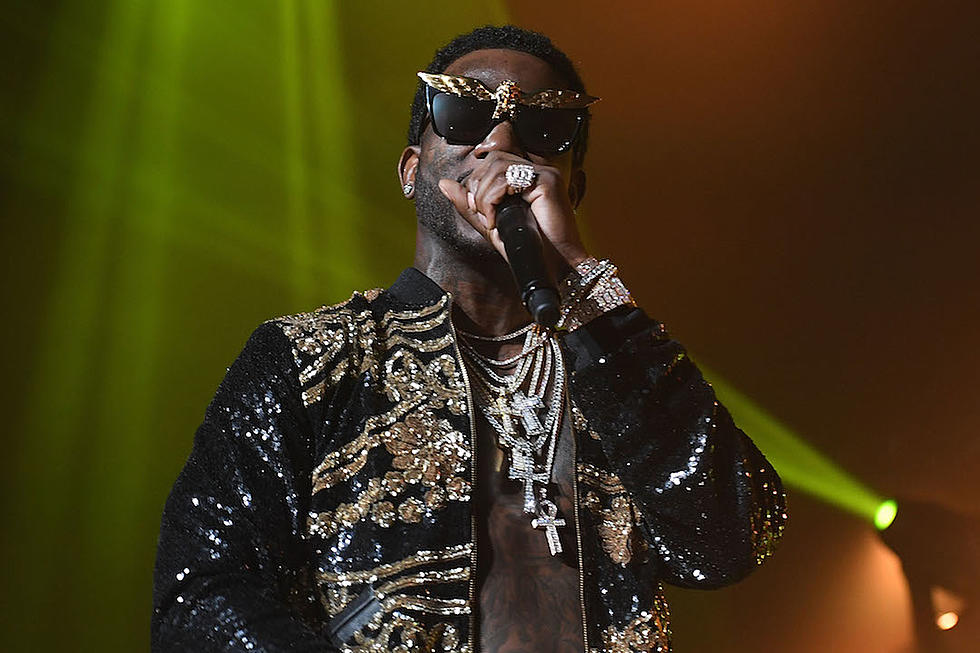 10 Highlights from Gucci Mane's Atlanta Homecoming Concert [PHOTOS]
Paras Griffin, Getty Images
Gucci Mane is home! The rap veteran celebrating his homecoming in a major way with his Gucci Mane and Friends Homecoming concert at Atlanta's Fox Theatre on Friday night (July 22).
The show, which is Guwop's first major post-prison concert, featured a bevy of his "friends" and so much more.
According to the Atlanta Journal Constitution, the event was a star-studded affair with several high-profiled rappers joining the Zone 6 leader onstage. Among them was Drake who had a day off from "Summer Sixteen" tour and flew in to Atlanta just to perform with the rap legend. Gucci allowed Drizzy to rap his anthemic song "Energy" and then returned to the stage to perform their collaborative tracks "Back on Road" and "Believe It or Not."
Fellow Atlien Future also hit the stage and had the crowd rocking to "March Madness" before Drizzy joined him to perform their anthemic song "Jumpman."
Gucci also brought out a few rising ATL stars to perform a couple of songs for the joyous crowd. Chart-topping rhymers Young Dolph, Fetty Wap and 2 Chainz rocked the mic and saluted the Guwop leader as well. In addition, OJ Da Juiceman, who was once his hype man before going solo, hit the stage with Gucci for a rousing rendition of his 2007 hit, "Make tha Trap Say Aye."
Although it says "Friends" on the marquee, this is clearly Gucci's show. The 36-year-old rap vet performed a selection of his classic songs including "Lemonade," "Icy," "Go Head" "Trap House" and "Freaky Gurl" with his girlfriend Keyshia Ka'oir playing his sexy hype girl. Gucci also performed several tunes from his just released new album, Everybody Looking.
Overall, Gucci Mane was the shining star at his homecoming concert in Atlanta. Watch a quick video recap of the show below and click through our gallery of photos above.
Watch Gucci Mane Welcome Home Concert Recap