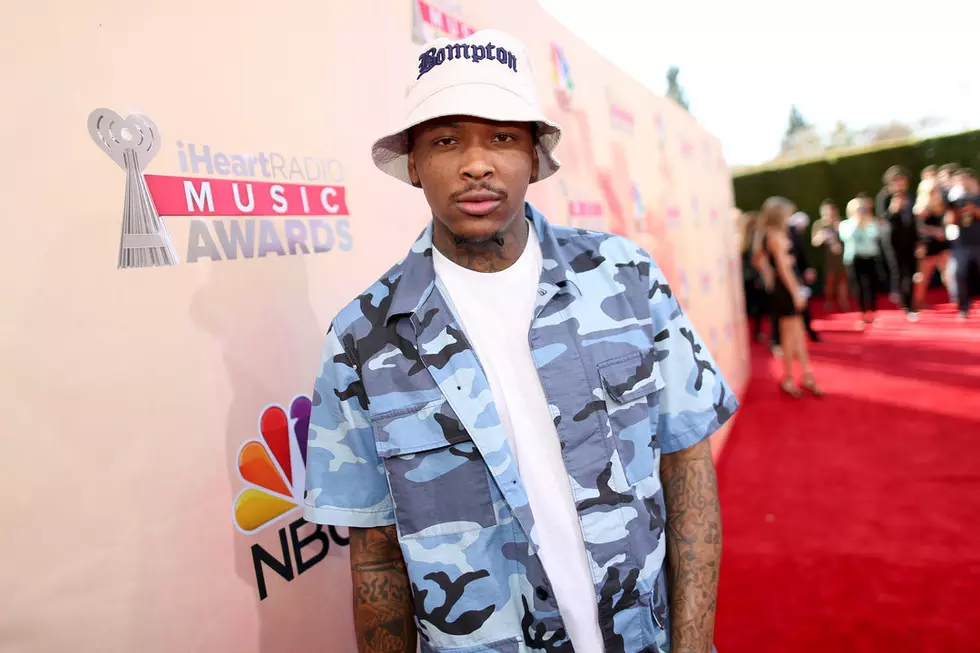 YG Detained by the LAPD, Called 'Uncooperative'
Christopher Polk, Getty Images
YG was detained by the LAPD early this morning (April 12) after the Maybach he was riding in was pulled over.
As TMZ reports, it all went down at around 3:00 a.m., and once the vehicle was stopped officers found an open container of gin. The bottle isn't what got the Compton rapper put in handcuffs, however. Police say he and the other passengers were uncooperative.
For now, the LAPD hasn't specified how the rapper was uncooperative. Was he indignant? Did he somehow impede their investigation or was he merely asking questions? Maybe some more details will surface in the future.
In the end, YG was given a ticket for a seat belt violation, while one of his friends got taken in for an outstanding warrant. Plus, another man in the car was ticketed for the open container.
Upon checking the Cali spitter's social media pages, he hasn't commented on the stop yet. You can see a video of the incident here.
10 Most Shocking Arrests in Hip-Hop