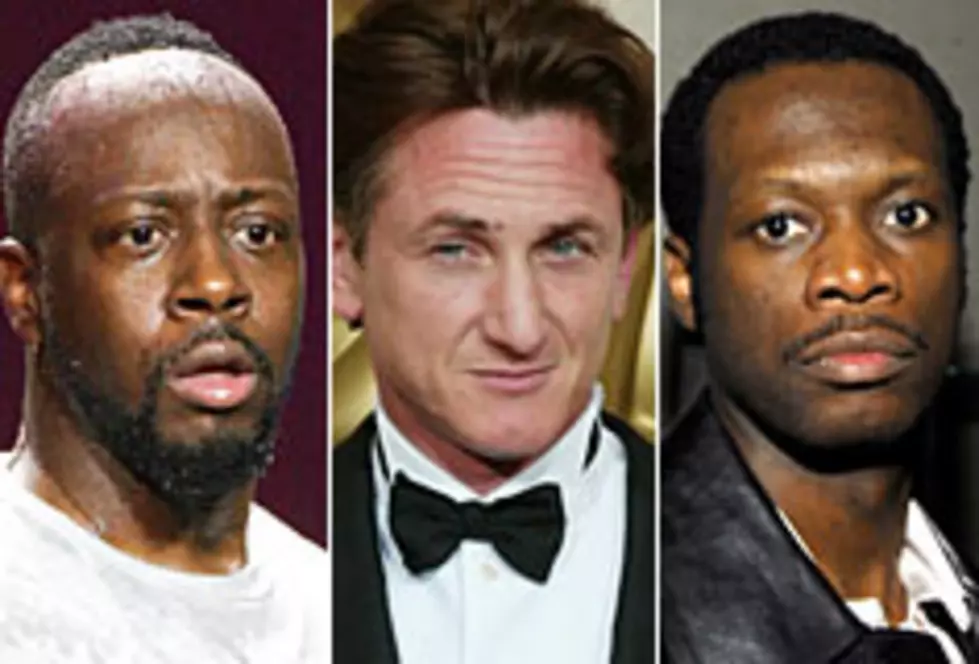 Wyclef Disses Sean Penn, Pras at New York Concert
Getty Images (3)
Former Haitian presidential hopeful Wyclef Jean performed a controversial new song in New York this past weekend, attacking two of his campaign's most vocal critics -- Sean Penn and Pras.
Taking the stage at Hot 97's On Da Reggae Tip concert at the Hammerstein Ballroom in NYC, 'Clef aimed some vitriolic darts at respected actor/activist Penn and his former Fugees groupmate Pras during his performance of 'President.'
"If I was president ... I got a message for Sean Penn, maybe he ain't see me in Haiti because he was too busy sniffing cocaine," Clef sang. "I got a message for Praswell, even though you don't want to support me, I got love for you, even though you only kicked eight bars for the Fugees."
Penn, who has spent the last several months living in a tent in Haiti, working on the earthquake-stricken country's relief effort, said that Wyclef's presidential bid was troubling. "I was there for those 6 months after the earthquake and so many of us on the ground wondered where [Wyclef] was when that kind of attention was so necessary and absent, and why he was NOT helping to keep this desperate situation in the news," Penn wrote in a statement.
Pras weighed in as well. "Wyclef, he doesn't speak the language of the country!" Pras alleged. "He doesn't speak French at all, and his Creole is similar to Jackie Chan's English -- no disrespect to Jackie Chan. How are you gonna be an effective leader, how are you gonna be inspiring the youth, if you're telling them to forget French, forget Creole, speak English?"