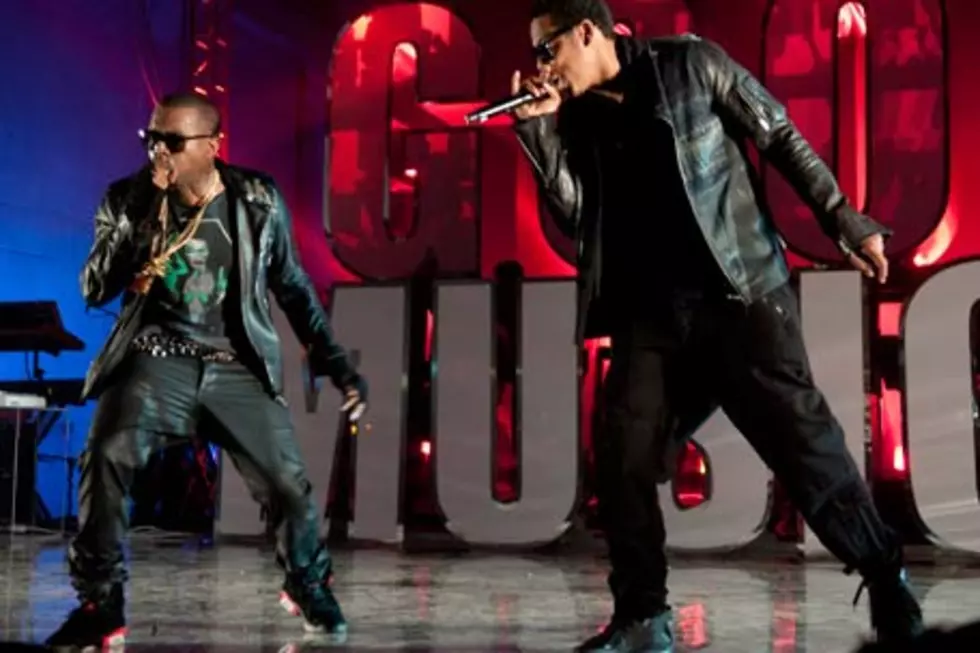 Will Ferrell Wanted to Film Video for 'Watch the Throne'
Getty Images
Actor Will Ferrell recently discussed his inclusion on Kanye West and Jay-Z's 'Watch the Throne' standout single 'N----s in Paris,' explaining that he was "flattered" to be sampled on the track, and intended to film a video piece for the duo's live show.
In an interview with MTV, Ferrell explained how dialog from his 2007 film, 'Blades of Glory,' made it into Kanye and Jay's single.
"Kanye reached out to me and I said, 'Of course,'" Ferrell revealed. "I was completely flattered when they asked if they could sample me into the song ... and when I heard it for the first time, I just started to laugh because it felt so surreal. But I really did like the song."
Ferrell also revealed that after hearing 'N----s in Paris,' he had hoped to shoot a visual for the 'Watch the Throne' live show, but hadn't yet been able to.
"We were trying to film a piece that they would use on the video boards of their concert, but haven't gotten it together," he explained.
Despite being unable to contribute to the live show, the 'Anchorman' star continued to say that the spirit of the song had inspired him to cop something similarly "cray."
"It makes me feel very good," he concluded. "And completely justified for buying a V-neck sweater made out of nothing but diamonds."
Watch Jay-Z & Kanye West Perform 'N----s in Paris


Watch Will Ferrell on 'Unscripted' With the 'Blades of Glory' Cast