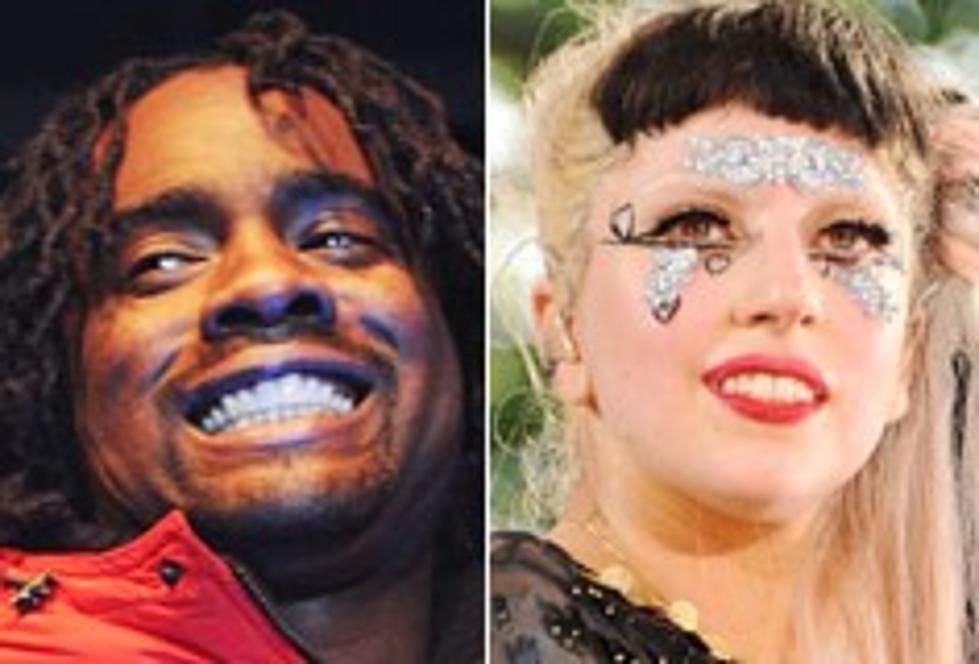 Wale Says He's Responsible for Lady Gaga's Success
WireImage / Getty Images
Lady Gaga, who celebrated the release of her third album, 'Born This Way,' this week, has become a musical icon with millions of records sold and legions of fans watching her every move. However, while her "little monsters" give her all the credit for her creativity and vision, rapper Wale is claiming he's responsible for her success.
Gaga appeared on Wale's debut single 'Chillin,' released in 2009, which he noted was one of her break-out moments. "I made her whole career," Wale joked to MTV's RapFix.
The D.C. native recalled the memory of recording with the then marginally successful, New Yorker as an unforgettable moment. "It's one of those things; it's a moment that I hold near and dear to me, 'cause she's probably the most famous person in this generation right now," he said. "I don't think she'd probably ever get on a rap record again."
Wale said that he traveled from his hometown of Washington D.C. to New York City to work with Gaga, who was rocking a huge plastic ribbon in her hair. "Once we finally got the ball rolling, it was almost time to go," Wale shared. "It was natural though. It's wack when you get in the studio with somebody and it's automatically music time -- it feels fake. We were trying to feel each other out."
The unlikely twosome collaborated on the track because at the time they were label mates at Interscope Records. Wale has since been dropped from the label and has joined forces with rapper Rick Ross, and is one of the newest signees to his Maybach Music Group imprint.
Gaga's 'Born This Way' is projected to sell 800,000 copies in its first week.
Watch Wale's 'Chillin'' feat. Lady Gaga
if(typeof AOLVP_cfg==='undefined')AOLVP_cfg=[];AOLVP_cfg.push({id:'AOLVP_74824606001','codever':0.1,'autoload':false,'autoplay':false,'displaymnads':true,'playerid':'89761511001','videoid':'74824606001','width':476,'height':357,'playertype':'inline','stillurl':'dynamic','videolink':'#','videotitle':'dynamic','videodesc':''});