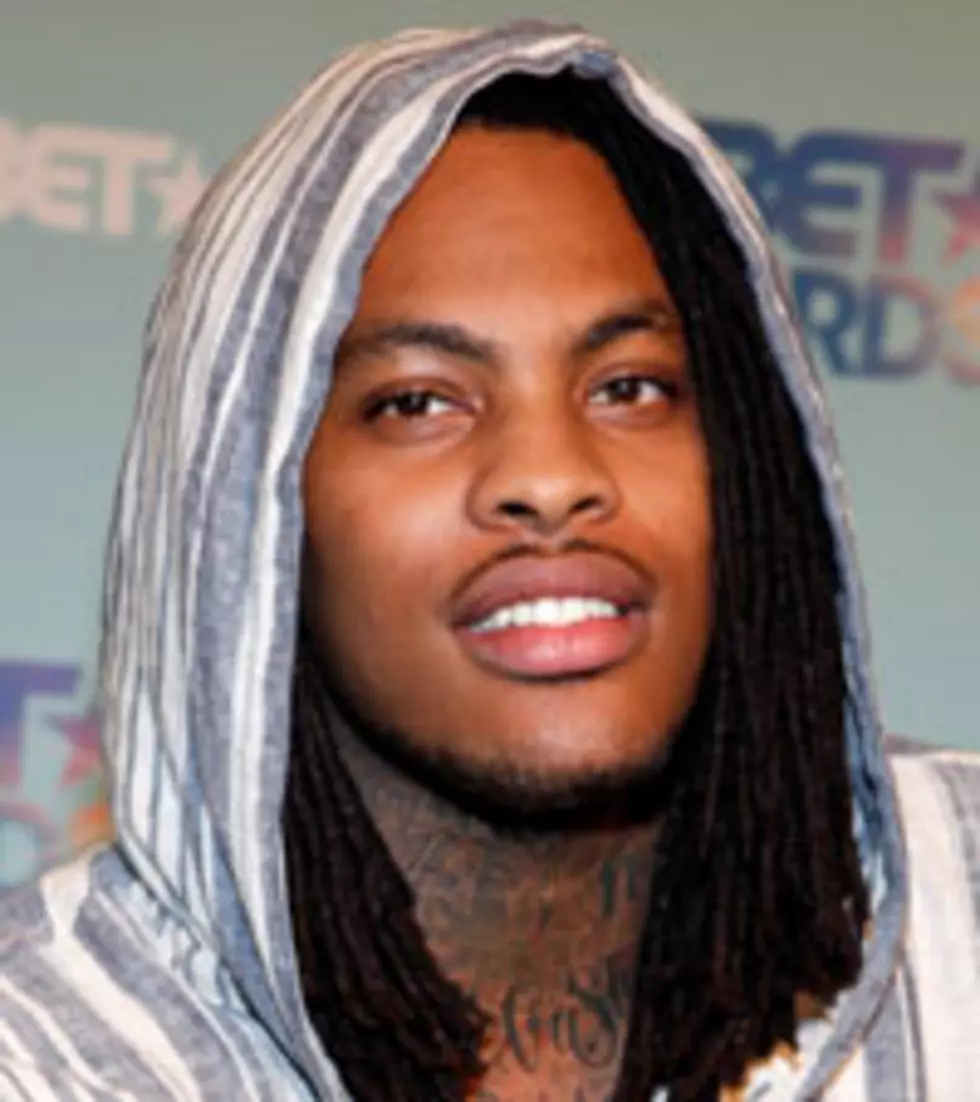 Waka Flocka Flame Spends Night in Jail, Goes Uncharged
Getty Images
Waka Flocka Flame found himself in the slammer over the weekend, turning what would have been an otherwise enjoyable time in the city he was born in into a less than stellar experience.
The 'Grove St. Party' creator was arrested in Queens, N.Y., on Saturday (July 23) on criminal possession of marijuana, according to MTV RapFix. The Atlanta resident, who was born in Queens, was in the New York City borough's Coliseum Mall parking lot when police took him into custody. However, the rap star is rhyming a different tune, saying he was put in hand cuffs but not charged.
"I'm finna jump on my flight 2 Kc ....... sorry 2 da whole m town 4 not coming I had spend a nite n jail with no charge #onlybecauseirap," he tweeted on Sunday (July 24). "Can't no 1 stop with GOD got planned 4me no that."
As far as his music career, the day after Jay-Z and Kanye West release their highly guarded LP 'Watch the Throne,' Waka and his rap mentor Gucci Mane will debut 'Ferrari Boyz' -- a 15-track work featuring artists like Rocko, Wooh Da Kid and Tity Boi.
'Ferrari Boyz' is planned for a August 9 release.


Watch Waka Flocka Flame's ' Grove St. Party'