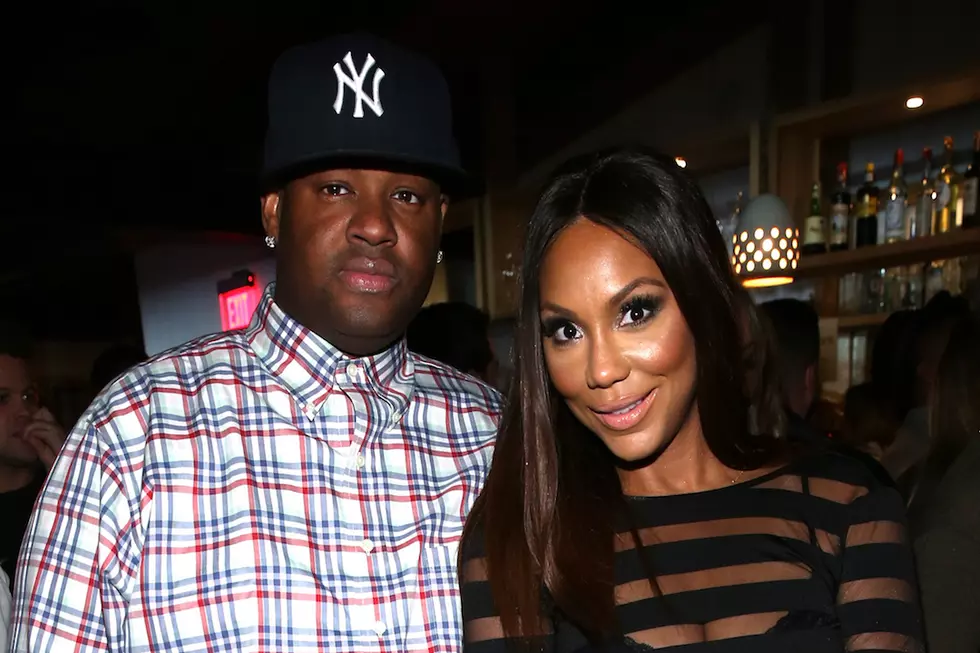 Vincent Herbert Says He's Not a Killer and Wants to Save His Marriage
Jonathan Leibson, Getty Images
As we previously reported, Evelyn warned Vincent to stay away from Tamar before he hurts her. "I only have one thing to say to Vince, keep his hands off of my child," she said. "Stop before he hurts her or kills her."
TMZ reports that an insider close to Vincent's camp say that he doesn't have a clue why Evelyn would say such a thing since he has never abused Tamar. The manager-producer is now concern that Evelyn's comments could negatively affect his 4-year-old son when he gets older.
But Vincent insists that he's not out to hurt Tamar. In fact, he loves Tamar so much that he wants to reconcile with the R&B singer. But Tamar is not having it.
According to TMZ, the 40-year-old singer has had enough. She reportedly has moved out of their lavish mansion and she's not coming back. Vincent also is trying to convince Tamar of marriage counseling but she's not budging.
We'll have to wait and see how all of these drama unfolded on the season premiere of Tamar & Vince on Thursday (Nov. 9) at 9PM ET on WE tv.
See 10 Hip-Hop Couples That Didn't Last