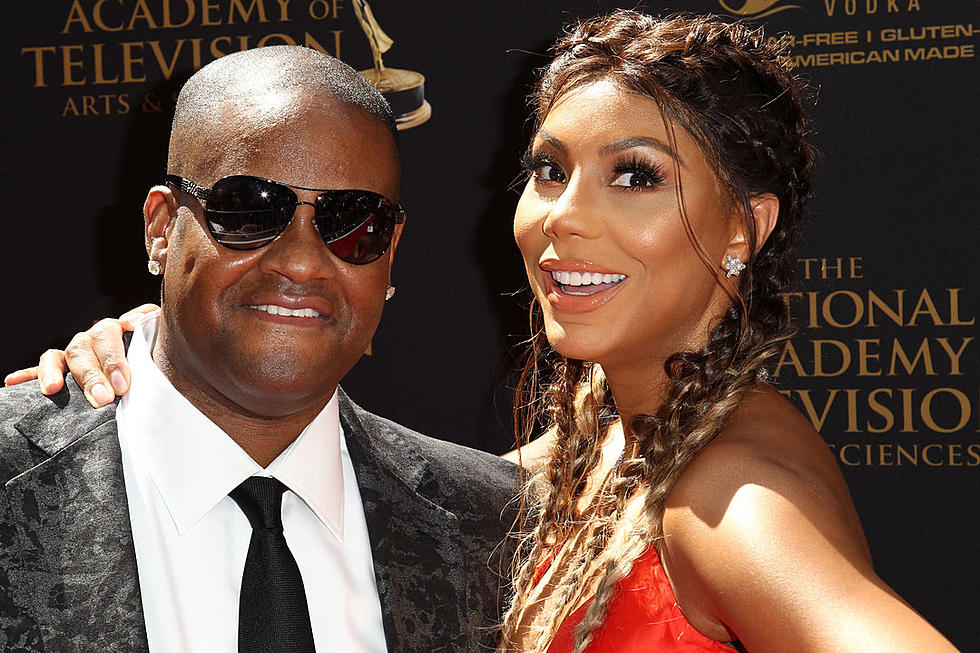 Tamar Braxton Files for Divorce From Vincent Herbert
Leon Bennett, Getty Images
Tamar Braxton has reportedly filed for divorce from Vincent Herbert, according to TMZ.
The couple began dating in 2003 after Tamar's sister, Toni Braxton, introduced her to the music producer/record executive. They've been married for nine years and have one four- year-old son together, Logan Vincent. The site reports that Braxton has moved out of the family home and filed divorce documents on Tuesday, Oct. 24.
The couple's relationship ups and downs were the subject of a reality show on We TV, Tamar & Vince, which began airing in 2012. The show is set premiere its fifth season next month, though there's no word on how the divorce proceedings will affect the series.
Tamar recently released what she says is her final album, Bluebird of Happiness.
"There are a lot of things that I want to do, and a lot of things that are in the works," she said in an interview with E! about why she chose to step away from music. "There's a lot of things that are going on in my relationship and me being close to this music industry, and whatever I can do to eliminate all of the stress and problems off of my relationship, I would rather do that -- protect what's important.
She continued, "My husband [music executive Vince Herbert] and I work very close together and it's really hard, you know? Not only do we work together, he is my baby daddy and, you know, we've been together forever. He's my best friend. It's a lot of things to discuss and argue about."
As of now, neither Tamar nor Vince have spoken publicly about the divorce reports.
See 10 Hip-Hop Couples That Didn't Last