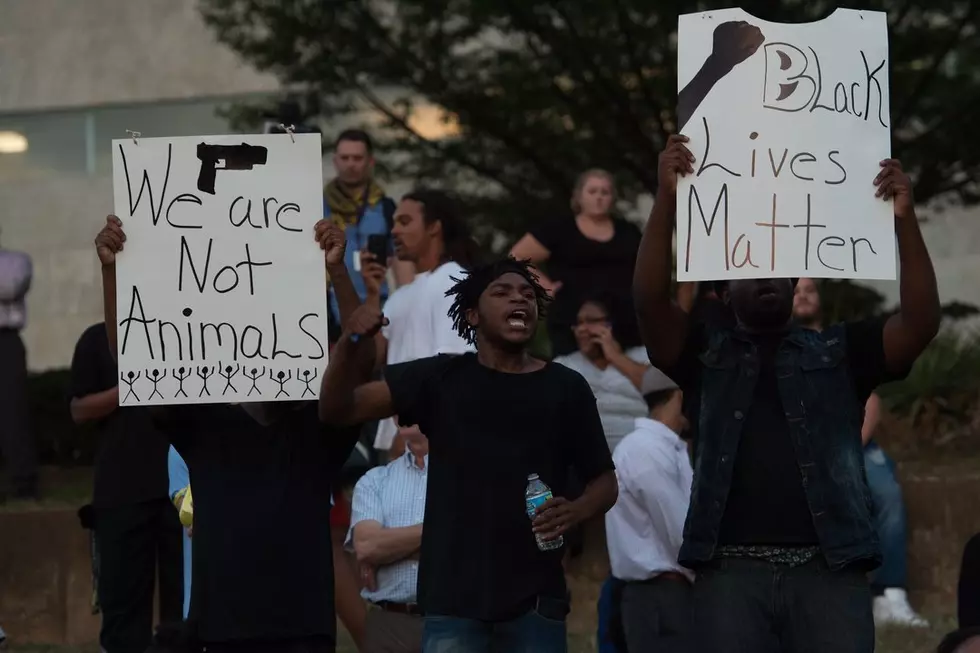 Video Footage of Keith Lamont Scott's Shooting Will Only be Shown to the Family, Not the Public
Nicholas Kamm, Getty Images
After a second night of violent protests over the recent police-involved shooting, Charlotte police chief Kerr Putney has confirmed he will honor the request from Keith Lamont Scott's family and allow them to view the footage of the shooting. However, the evidence will not be released to the public.
The chief said the video "does not give me absolute definitive visual evidence that would confirm that a person is pointing a gun" but the evidence "taken in totality" supports the police version of events that led to the fatal shooting of Keith Lamont Scott."
Keith Lamont Scott, 43, was shot and killed when police were serving an arrest warrant at an apartment complex where he was parked in his car. Residents of the apartment said he regularly waited in his car to wait for his son to arrive back from school.
Police claimed Scott was armed and would not take directions from the officers. But the witnesses say he was only carrying a book, not a weapon.
The citizens of Charlotte erupted into violent actions Tuesday night and continued Wednesday night over the incident. Gov. Pat McCrory then declared a state of emergency to deploy the National Guard and the state Highway Patrol to assist local police with the protestors.
Two officers and nine civilians were injured and 44 people were arrested late Wednesday during the several hours of rioting broke out following the initially peaceful protests.