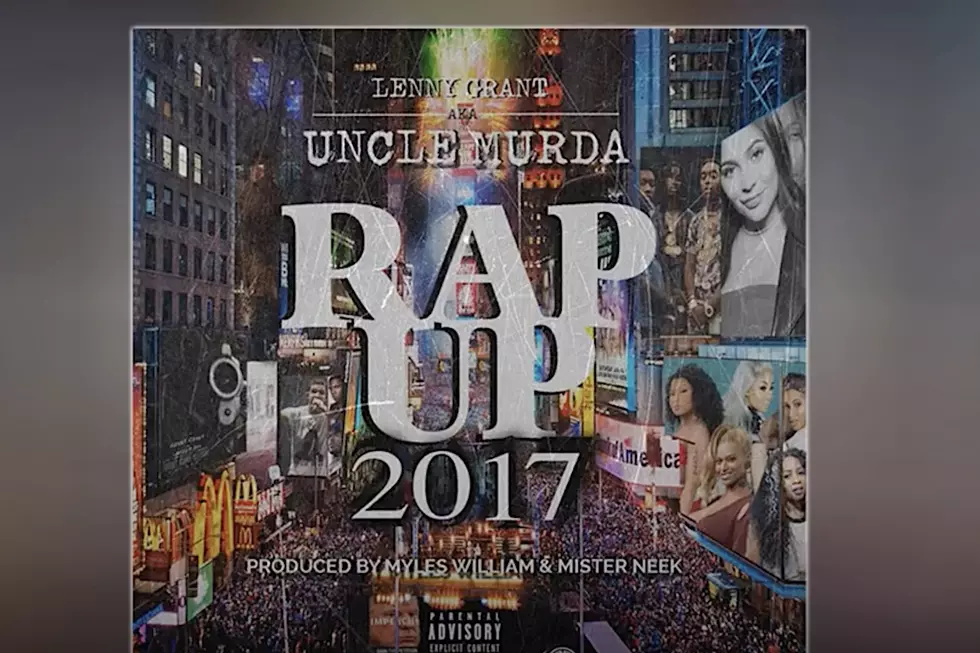 Uncle Murda Delivers 'Crazy' 9-Minute 'Rap Up 2017′ [LISTEN]
YouTube
Uncle Murda (aka Lenny Grant) is back to deliver his own recap of 2017. The Brooklyn rapper dropped a nine-minute long "Rap-Up 2017" banger chock full of snarky remarks and biting commentary.
Unlike Skillz's recap, Murda goes in much harder on the celebrities and rappers who made 2017 such a crazy year. No celeb was spared even Skillz was thrown under the bus - twice! - on the Myles William and Mister Neek-produced song. A lot of news went down last year and Murda was able to pack it all in, ad-libs included.
"Nicki and Meek dead / Now it's Nas and Nicki / I'm just happy Usher ain't give that herpes to Chilli / Meek got a 2 to 4 for popping a wheelie," Murda raps on the first verse.
The G-Unit signee also takes lyrical aim at Wendy Williams, Donald Trump, Harvey Weinstein, Lonzo Ball, the NFL and O.J. Simpson. In the third verse, he talks about the Ma$e and Cam'ron rap feud.
"Ma$e versus Cam / Harlem, how you like that? / Niggas was just hype to see Ma$e finally fight back / The Oracle was cool but it wasn't no 'Ether' / Ma$e going to hell for acting like he a preacher," he raps.
Elsewhere, Murda throws President Donald Trump under the bus, rapping, "America, we gotta do better / I wish we could kill Trump and bring back Hugh Hefner / Donald Trump is a crazy cracker."
There are plenty of eye-raising quotes from Uncle Murda on his "Rap Up 2017" track. Check it out above. Vroom!