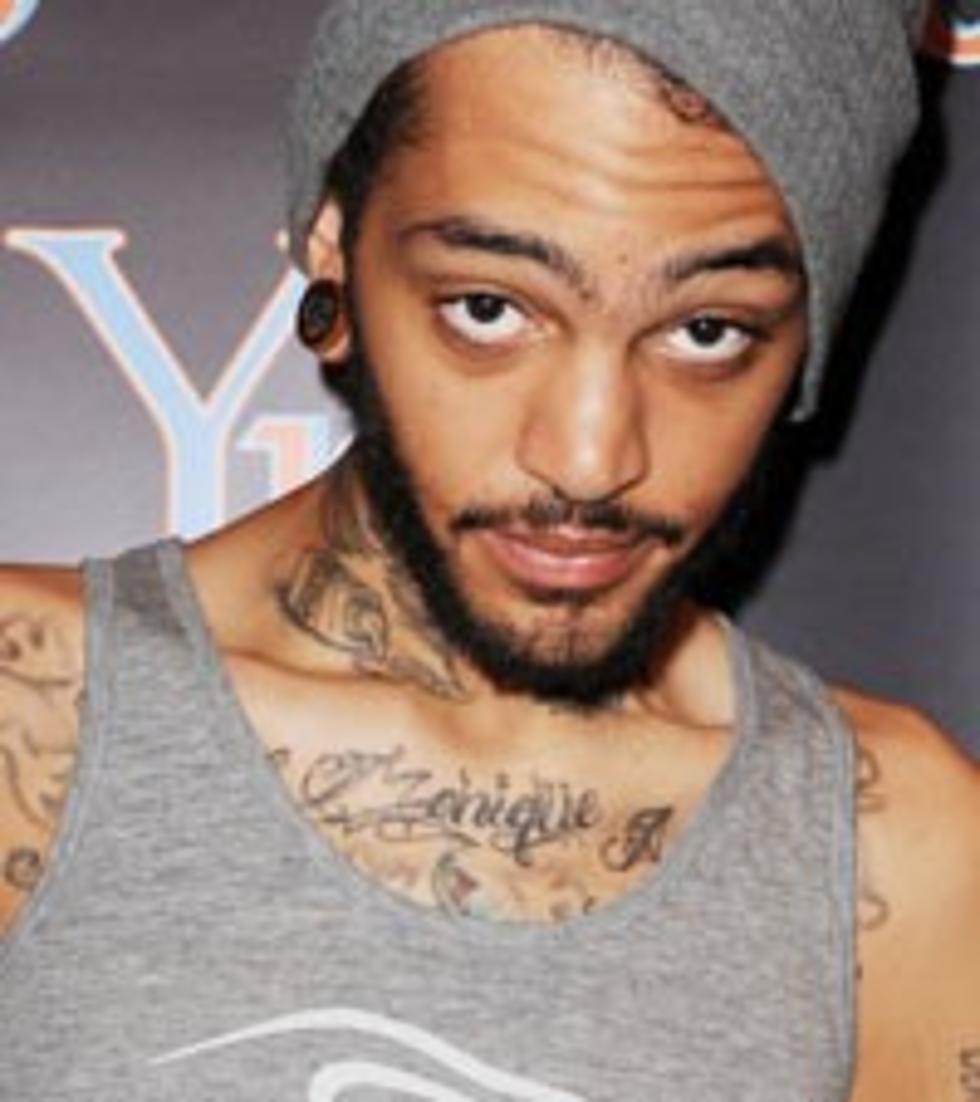 Travie McCoy Arrested for Tagging Berlin Wall
Larry Marano, Getty Images
Over-sharing on Twitter has claimed another victim. Rapper Travie McCoy was arrested in Germany last night after spraying the Berlin Wall with graffiti, posting a picture to his Twitter account -- and consequently tipping off the police that he had desecrated the historic wall.
"The Berlin wall. I'm def gettin up on this before we leave tonight!!!" tweeted the rapper, and Katy Perry ex-boyfriend, before spraying the wall. "Told you!!! Had to do it, blame it on the devil, everyone else does!" he followed-up, posting a picture of his addition.
Shortly after tweeting the flick, police took the Gym Class Heroes frontman into custody. He was shortly released, after a friend paid a 1,500 Euros bail, and heads to Amsterdam to continue his European tour. McCoy continues to share his feelings on the social network, despite the bust. "Sooo true, better than drugs!!RT @jerygeeque: @TravieMcCoy no matter how big u get, u can't ever get rid of that graf bug once ur infected," he wrote.
McCoy was arrested two years back after responding to a racist remark from a patron at one of his concerts. He struck the man on the head with his microphone, leading to his arrest and subsequent charge for third-degree assault. Interesting enough, McCoy's current hit 'Billionaire,' features another recent outlaw, Bruno Mars. Mars was arrested last month for snorting cocaine in a bathroom stall in Las Vegas prior to hitting the stage. Shape up, fellas.
if(typeof AOLVP_cfg==='undefined')AOLVP_cfg=[];AOLVP_cfg.push({id:'AOLVP_us_85486746001','codever':0.1,'autoload':false,'autoplay':false,'playerid':'61371447001','videoid':'85486746001','publisherid':1612833736,'playertype':'pageload','width':476,'height':357,'videotitle':'Test','bgcolor':''});