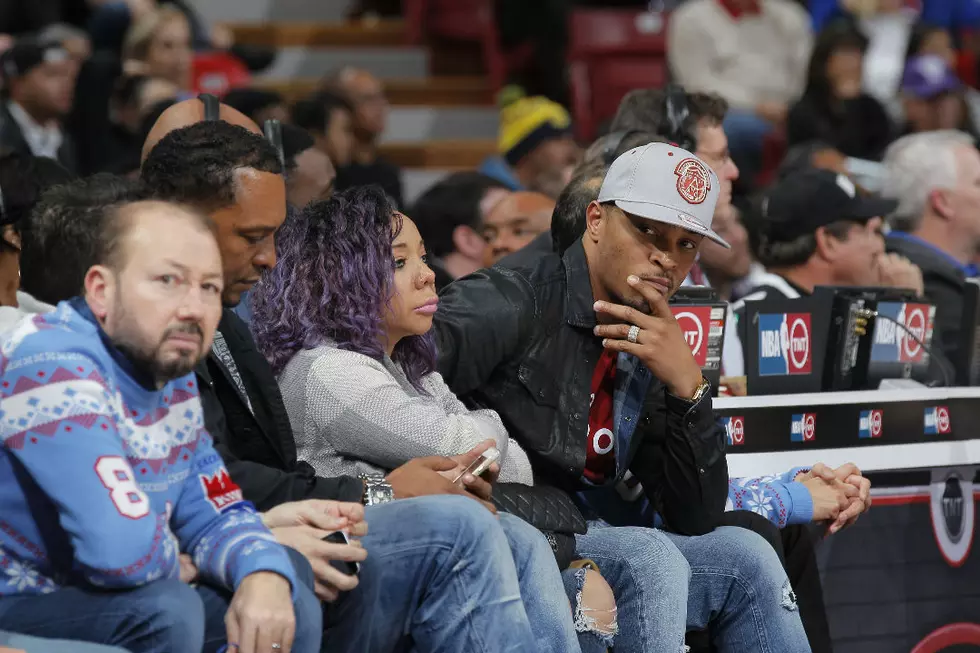 Tiny Confronts T.I About His Cheating on the Final Episode of 'The Family Hustle' [WATCH]
Rocky Widner/NBAE via Getty Images
While it's not exactly news why Tiny served T.I. with divorce papers, a new clip offers more details about what went down between the longtime couple, and how Tip's cheating ultimately ended their marriage.
During the final season of their reality show, T.I. & Tiny: The Family Hustle the on again off again couple seemed to have found a balance of co-parenting and remaining cordial with each other after their separation.
After the couple had their last child, Heiress Diana, back in March, it seemed as if there was a chance of reconciliation. Just when fans thought there was hope, Tiny confronted Instagram model Bernice Burgos on social media and called her out for allegedly sleeping with T.I. while he was still married to her.
And on the final episode of their show, T.I. calls Tiny out for moving out of their home and leaving him. "Because you started cheating!" Tiny exclaimed in response to T.I implying that she left for no reason.
"For those who don't understand, Tip had some infidelities with my assistant, and that's one of the reasons I got my own house," Tiny explained to the audience in a confessional style interview.
During the confrontation, T.I doesn't react to the cheating comments—he instead says Tiny was wrong for hanging out with a guy she knew he didn't like, which most folks assume is Floyd Mayweather.
"It's levels to this s---," T.I repeats after suggesting that Tiny had her own infidelities in their marriage.
Tiny jumps back in to defend herself, stating that she never cheated on T.I in their marriage. The clip ends with T.I never addressing his cheating and basically suggesting that because Tiny was hanging out with a man he didn't like, that made it okay for him to cheat. Watch the full clip above.
See 10 Hip-Hop Couples That Didn't Last