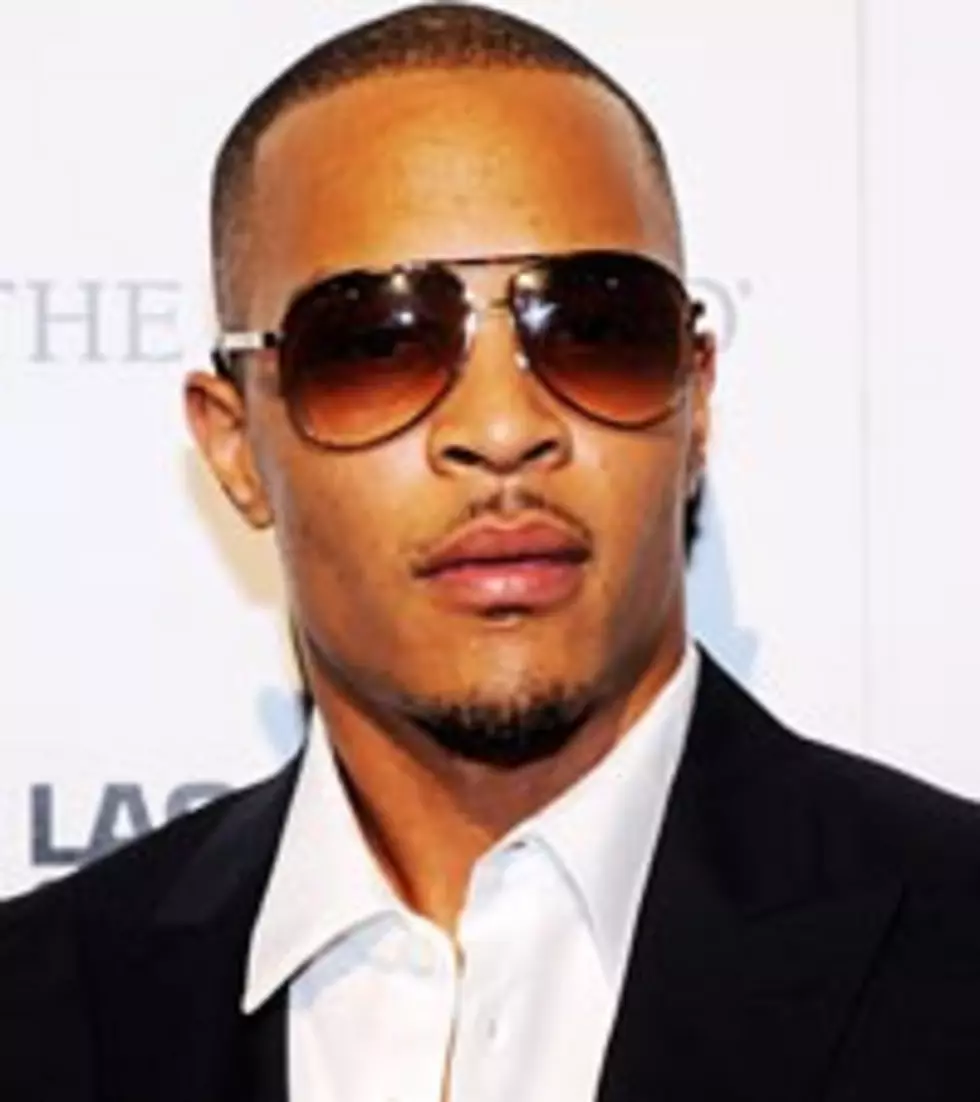 T.I. Wants to Quit Rapping, Reveals He's Only Working Due to 'Obligations'
Ethan Miller, Getty Images
"What I embody, this game contradicts that," he continued. "I want out. I'm in it because I love music and I have obligations, contractually."
The southern rhymer voiced his opinion on artists who fake the life live in their lyrics. "At one time this music was about speaking to the people who felt like you feel. Now, the people I'm speaking to, they don't necessarily feel like how I feel. In my day, if you were rapping about something you weren't really living, that was a strike against you. You were held accountable," lamented the rapper, who was born Clifford Harris, Jr.
The star continued to explain, "Nowadays, nobody even expects you to live up to the things you rap about. That goes against what I represent, what I stand for. So if they outsell me, then that's just all the more better for me to fade to the back and cross my legs on my desk."
T.I. is prepping the release of his eighth studio album, Trouble Man, on Sept. 4. He debuted a new single, "Like That," from the project and previously put out "Love This Life." In addition to a new LP this fall, his VH1 docu-series, "T.I. & Tiny: The Family Hustle," has been renewed for a second season. The reality show begins Sept. 3.
Watch T.I. in Destiny Child's "Soldier" Video


%VIRTUAL-MultiGallery-154727|155842|151454|149066%