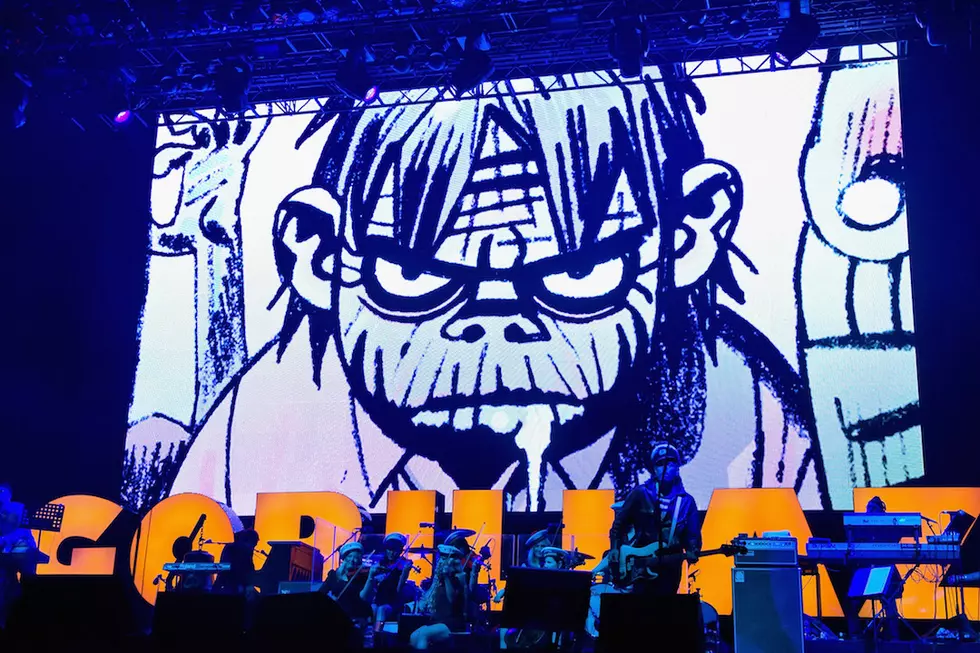 The Gorillaz Confirm New Album 'Humanz,' Preview Songs Featuring Danny Brown and Popcaan
Ian Gavan, Getty Images
But that has since changed.
Today (March 23), the Gorillaz founder Damon Albarn went on BBC Radio 1 and said 'Yes,' a new album was coming, and he played two new tracks, "Andromeda," featuring D.R.A.M. and "Saturnz Barz," featuring Popcaan.
Albarn also said the new LP is called Humanz, and it'll arrive next month in April.
Other features on the project include Pusha T, Anthony Hamilton, Mavis Staples and Grace Jones and it'll be the group's first album in six years. And they'll be headlining their own festival on June 10 in the UK, and it'll be their first time being on stage together since 2010. The show is already sold out, however.
You can listen to the songs "Andromeda" and "Saturnz Barz" here, at about the 10:30 mark.
Rappers Who Fell Off the Face of the Earth